Labeling & Buyer Education
Labels communicate energy, performance, and quality to consumers and other buyers, and inspire demand for sustainability
Labels help top performing products stand out. They are affixed to products and usually communicate the product's energy performance – in terms of efficiency as compared to similar products, energy cost to run the appliance, or, more recently, battery run time or fuel emissions.
Labels give buyers the information necessary to make educated purchases. They also make it easier for utility companies, government energy agencies, international aid agencies and others to procure in bulk or offer consumers incentives to buy energy-efficient and high quality products.
CLASP partners with policymakers, consumer interest groups, technical and market experts, private industry, and others to design and help implement energy and quality labels and to educate buyers about how to interpret and use them.
We help determine which markets and products would yield the most benefit from performance and quality labels, based on market penetration of products, consumer usage patterns, energy consumption, CO2 emissions reduction potential, health and productivity benefits to the consumer, and other factors. CLASP convenes stakeholders to design nationally, regionally, and/or culturally appropriate labels, drafts labelling tiers, and measures and projects outcomes of specific efficiency and quality levels, which the labels can communicate. We also work with stakeholder coalitions to design and implement consumer and buyer education programs.
Recent developments in labeling programs include digital labels, consumer-facing apps, labels for cleaner cookstoves and, with sophisticated market actors, truth-in-advertising on the package about sustainability and other ecological features.
Since 1999, CLASP has worked in nearly 100 countries helping set and promote energy, performance, and quality labels.
Labels Recognize Top Performers
Labels inform smart choices on top performing products. To help top performing products stand out, labels describe product characteristics, describe energy performance, and recognize best-in-class products. This information allows buyers to make well-informed purchase decisions, and drives competition and innovation towards sustainability.
There are two types of labels: endorsement labels and comparative labels.
Endorsement labels are essentially "seals of approval" given according to specified criteria.
Comparative labels allow consumers to compare performance among similar products using either discrete categories of performance or a continuous scale. The use of comparative labels can motivate manufacturers to build products that are more efficient or of a higher quality than those already on the market.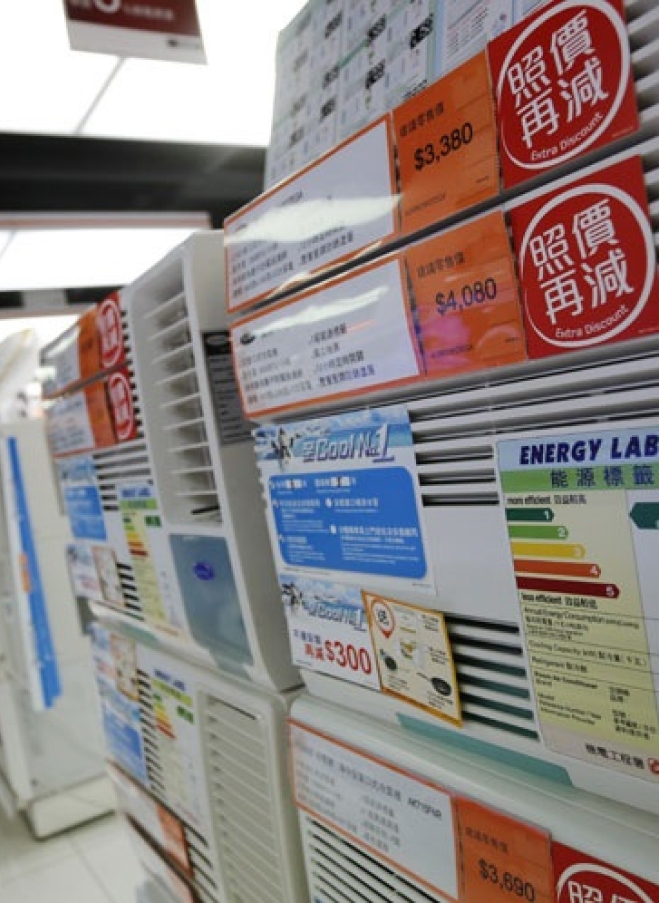 Consumers are Key
Many national energy labels enjoy high levels of consumer recognition and approval. For example, according to the latest annual household survey conducted by the Consortium for Energy Efficiency, 89% of consumers recognize the US EPA's ENERGY STAR endorsement label, and 75 % of those who purchased a product or home that had earned the label would recommend ENERGY STAR to a friend. Similarly, 97% of Chinese consumers recognize the China Energy Label and 60% of consumers have used the CEL as they consider purchasing a labeled product.
Effective labels require buyer awareness-raising campaigns. Buyer purchasing decisions that favor energy-efficient and high quality products ultimately provide a "pulling" force in the market. Encouraging consumers and others to buy products at the high end of efficiency and quality creates demand.
In all the cases mentioned above, consumers need to be informed about labels – how they work and what they communicate. This is done through buyer awareness raising campaigns. Buyer awareness campaigns can include industry, consumer groups, and corporate retail representatives as partners, and should secure stakeholder support from the offset, with clear goals and desired outcomes, as well as specific target audience segments for different elements of the campaign, and corresponding key messages. People change slowly, so campaigns can be repeated or evolve over time.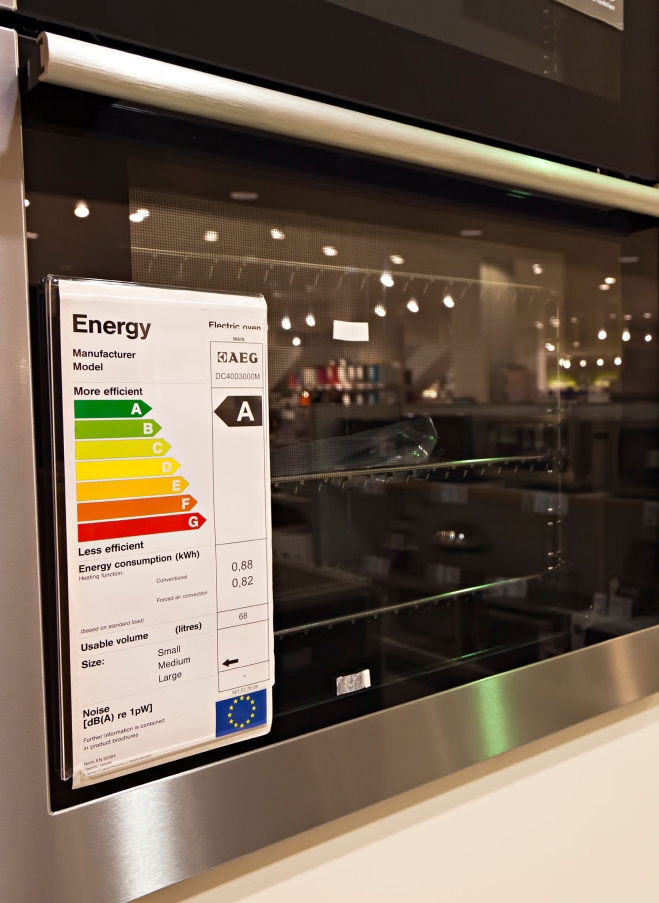 Digital Energy Labels
Analysis from China, India, and Europe all show that consumers are turning to their smartphones to inform purchasing decisions, including for appliances. Separately, each economy is developing a suite of mobile applications (apps), online product registry databases, and app-friendly energy labels.
In 2015, China developed and launched a first of its kind QR code for the China Energy Label, introducing a new generation of energy labelling practices, with support from CLASP and other partners. The QR code includes nine key pieces of information on each product, including energy use and disposal protocol. Consumers have recently reported that the energy efficiency information was the most useful.
A 2014 analysis by CLASP and partners indicated that more than 90% of India's smartphone users research an appliance in-store with their smartphone before making a purchase. In 2015, the government of India's Bureau of Energy Efficiency developed and launched a mobile app, intended to serve as an awareness and outreach medium and to enable consumers to compare efficiency and cost information
In 2017, the European Commission set a pathway for digitized, electronic labels. Following India and China, the Commission is developing an online product registry database and consumer-friendly tools to use the data to promote the use of more efficient appliances, e.g. the PocketWatt App.
Together these tools give consumers and other buyers on-demand access to energy performance data and other product information, empowering purchase decisions that benefit both their wallets and the planet.
Truth in Advertising Labeling Practices
Similar to labeling, truth in advertising on product packaging is used in commercial off-grid solar markets, to inform consumers in off- and weak-grid contexts. Truth in advertising efforts often include information about product run time, battery run time, light output, capacity of the solar panel, durability, e.g. to water or extreme heat, etc. This type of information educates consumers about new products, and consumers can compare across product packages.
News & Insights
Cookstoves Performance Label
Over 70% of Ghanaian households cook their meals using biomass fuel – primarily wood in rural areas and charcoal in urban areas. CLASP and the Global Alliance for Clean Cookstoves, with partner Kantar Public Ghana, are supporting the Ghana Energy Commission in the development of a cookstoves performance label.
European Union Rescales Energy Label
Following a five-year effort, the EC approved a measure to revise the European energy label aligned with CLASP's recommendations to the original A to G scale.