Clean Energy Access
Catalyzing the uptake of life-transforming, super-efficient appliances in off-grid clean energy access markets.
Globally, an estimated 1.2 billion people around the globe lack access to electricity—another billion have only unreliable access. Lack of access to energy delays social and economic development.
Increasingly, clean energy technologies like solar home systems and renewable mini-grids make it possible for un- and under-electrified households and businesses to access modern energy services for the first time. Appropriately-designed, highly energy-efficient, cost-effective products and services are essential to delivering energy services at least cost, and to scaling and accelerating global energy access efforts. Efficient off-grid appliance technologies reduce total energy supply costs and maximize energy access, helping alleviate poverty and maximizing social and health benefits.
CLASP leverages our significant expertise in appliance energy efficiency to the clean energy access sector. Our goal is to make energy efficiency a foremost strategy in sustainable development efforts and for high-quality, highly-efficient modern energy services to become the default for communities everywhere.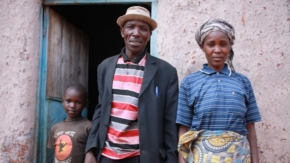 Efficiency for Access
For decades, energy efficiency has proven indispensable in the economic and ecological sustainability of developed world energy sectors, granting consumers better energy services at a lower cost while minimizing environmental impact. However, global energy access efforts to-date have underutilized energy efficiency as a resource, strategy, and catalyst, resulting in energy access that is slower, more expensive, and more polluting and emissions-producing.
Energy efficiency can maximize the delivery of modern energy services while minimizing the financial, social, and environmental costs of energy supply. By one estimate, currently available efficient technology could deliver universal access to modern energy services—requiring 50-85% less energy than previously thought. Energy efficiency is a powerful driver of energy access —and has the potential to fundamentally reshape and accelerate global efforts to deliver clean, modern energy services to the world's poorest communities.
Efficiency for Access is a research, communications, and partnership program intended to position energy efficiency appropriately in sustainable development—as the cheapest, most abundant, and first resource.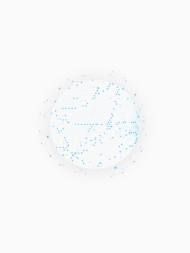 Off-grid Appliance Data Platform
Manufacturers, policymakers, distributors, and investors lack critical information about off-grid appliances and the broader market, inhibiting market growth. CLASP is developing a data-rich, interactive platform that fills knowledge gaps by aggregating and sharing a wide range of appliance product performance and market data.
The data platform program samples off-grid appliances from retail markets, distributors, and manufacturers; tests them according to international best practice; shares the accumulated data; and works with policymakers, investors, companies and others to interpret and use the data.This program will bring much needed transparency and consistency to the off-grid appliance market, drive improvements in product quality and performance, and enable all off-grid market stakeholders to make faster, smarter decisions about off-grid appliances.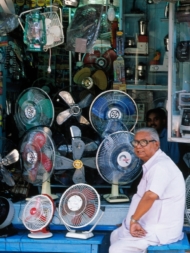 Global LEAP Awards and Off-Grid Procurement Incentives
High-quality, energy-efficient appliances are essential to the growth of off-grid energy markets: they create demand for off-grid energy while reducing energy costs. However, many off-grid solar companies struggle to identify and source outstanding appliances or to find clear and timely paths to market.
The Global LEAP Awards provide clear and actionable signals about the quality and energy performance of off-grid appliances, identifying Winners and Finalists through a combination of expert evaluation and energy- and cost-based quantitative assessments.The awards are paired with an innovative result-based financing program that incentivises appliance manufacturers and off-grid solar distributors to to distribute large quantities of winning and finalist appliance products. This reduces risk across the supply chain: early mover off-grid solar companies buy and market best-in-class off-grid appliances, and manufacturers of great off-grid appliances get a ready customer base.
This program is funded by the US Department of Energy through the Clean Energy Ministerial, Power Africa, and by Energising Development's Results Based Financing Facility. Visit the Global LEAP Awards website for program updates.
Lighting Global Quality Assurance
Since 2008, more than 26 million quality-verified products have been sold into the off-grid solar energy services market. Projected to grow by more than 16% per year to $2.1 billion in 2024, the market for quality products continues to develop rapidly.
Lighting Global Quality Assurance (LG QA) sets and communicates a benchmark for quality in this market. Lighting Global standards ensure confidence in a life-enhancing new generation of off-grid solar products, inspiring innovation, protecting consumers, and reducing risk throughout the entire market ecosystem. LG QA offers impartial third-party certification of off-grid solar products, and connects buyers with manufacturers and sellers of quality-verified products. The approach includes testing and verification of product quality and performance, supported by a suite of market-enabling activities.
CLASP operates Lighting Global Quality Assurance in partnership with the Schatz Energy Research Center at Humboldt State University, the World Bank and International Finance Corporation, and the Global Off-Grid Lighting Association.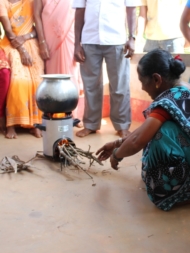 Clean Cookstoves
Each day, nearly 3 billion people prepare their meals on inefficient, pre-modern cookstoves, or over open fires, using fuels like charcoal and biomass. The air-polluting emissions generated by these inefficient cooking methods pose serious and often fatal health risks to households, especially women and children, and have devastating environmental impacts.
CLASP brings its experience in standards, labels and other market transformation tools to a decades-old problem, in partnership with the Global Alliance for Clean Cookstoves and other key stakeholders, to transform global, regional, and national markets for clean cooking solutions. CLASP works closely with policymakers, manufacturers, and NGOs in Africa, Latin America, and South Asia, as well as cookstove testing centers across the globe. Our work ranges from assessing regional and national markets for their testing capabilities and readiness for standards and labelling policies, to scoping, developing and implementing market transformation interventions with local partners, including lab capacity development, scoping clean cookstoves awards, label design, tier-setting and classifications for cookstove labels, enforcement frameworks to combat counterfeits and non-compliance, and capacity building.

Insights & Analysis
Off- and Weak-Grid Appliance & Equipment Technology Summaries
CLASP and UK AID identified appliance products and technologies to emphasize in its programmes and research
Global LEAP 2017 Off-Grid Appliance Market Survey
Indicates increased demand for off-grid refrigeration, and other market evolution
State of the Global Off-Grid Appliance Market 2016
Explores current state, key trends, and future opportunities in the off-grid appliance market.
Global LEAP Off-Grid Appliance Market Survey 2015
An online survey of energy access professionals centered around two main questions—which products generate the most off-grid consumer demand, and which appliances are likeliest to accelerate energy access benefits.
Global LEAP Off-grid TV Test Method
The Global LEAP Awards design and use rigorous test methods to objectively measure product performance, quality, and durability, for intended use with off-grid energy systems.
Global LEAP Off-grid Fans Test Method
The Global LEAP Awards design and use rigorous test methods to objectively measure product performance, quality, and durability, for intended use with off-grid energy systems.
Off-Grid Solar Market Trends Report, 2016
By Lighting Global program in collaboration with Bloomberg New Energy Finance and in cooperation with GOGLA. Tracks the off-grid solar market's rapid technological and business model advances in recent years.
Global LEAP Off-grid Refrigerator Test Method
Forthcoming
Photovoltaics for Productive Use Applications: A catalogue of DC-appliances
Germany's international development agency, GIZ, published a guide cataloguing appliance types that enable entrepreneurship in off-grid settings.