Southeast Asia
Policy and analytical support increases market share of high-efficiency, low-GWP space cooling appliances
Cooling and refrigeration are essential to increasing labor productivity, improving educational outcomes, safeguarding food and minimizing waste, improving healthcare, and supporting countries' digital ambitions. All of this is vital to eliminating extreme poverty and boosting shared prosperity across the globe. In addition to energy consumption, hydrofluorocarbons or HFCs used in AC and refrigeration, are potent greenhouse gasses. Their use is on the rise globally.
In Southeast Asia, space cooling appliances represent up to 50% of electricity demand from residential and commercial sectors. Millions of households across the region have the financial resources to control indoor climate for the first time, while human-created climate change increases average temperatures. The room AC market is expected to grow by at least 10% annually over the next five years, hand in hand with increasing energy intensity and greenhouse gas emissions.
CLASP works regionally with the Association of Southeast Asian Nations and nationally in Thailand, Vietnam, and the Philippines, to increase the market share of high-efficiency, low global warming potential space cooling and refrigeration appliances, through policy and analytical support.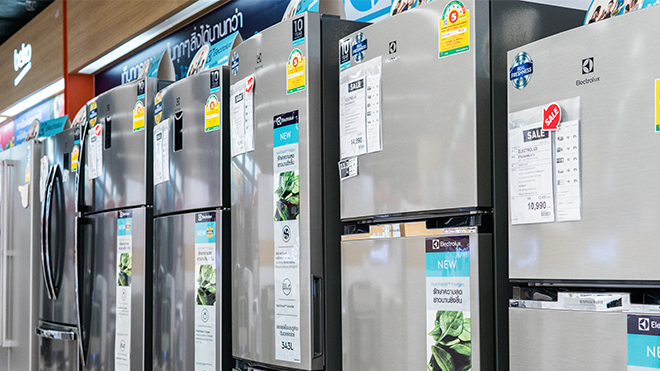 Thailand
Since 1995, Thailand has had an active standards and labeling program for energy efficient appliances. With demand for cooling growing rapidly, Thailand has the potential to save 1.2 Mt CO2 emissions in 2030 from more stringent efficiency requirements on ACs alone. To achieve their energy efficiency potential, Thai agencies can enhance competition, and evaluate impact potential of minimum energy performance standards, high-energy performance standards, and mandatory labeling for ACs.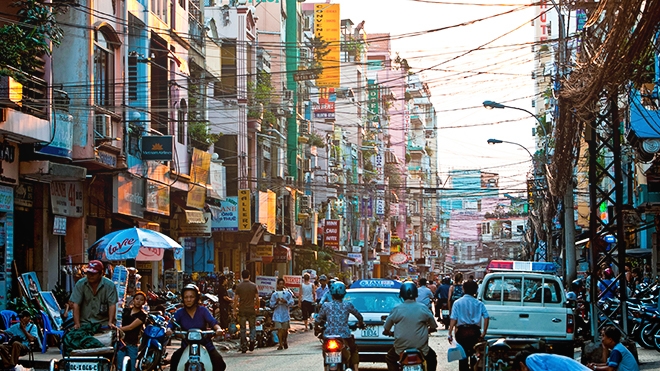 Vietnam
Rising temperatures and a growing economy make Vietnam one of the fastest growing AC markets in the region. According to U4E Country Assessments, Vietnam has the potential to save 0.5 Mt CO2 emissions in 2030 from revised AC minimum energy performance standards. Vietnam invests heavily in energy efficiency, and specifically appliance energy efficiency as part of their Nationally Determined Contribution established under the 2015 Paris Climate Agreement.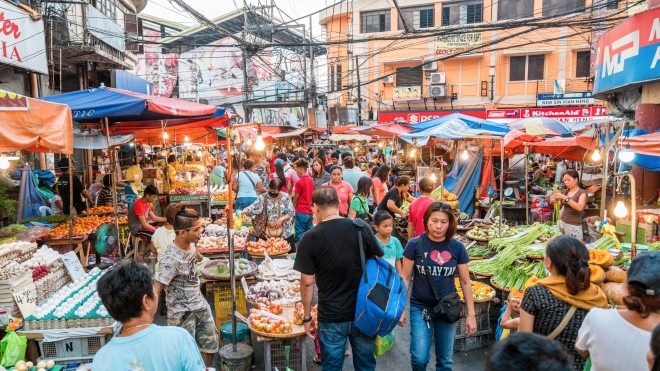 Philippines
The Philippines contends with rising temperatures and widespread use of inefficient AC technology. The archipelago nation has the oldest standards and labeling programs in the region, first launched in 1993. As the need for space cooling grows, the Philippines can save up to 1.8 Mt of C02 emissions in 2030 by revising AC standards, equivalent to taking 987,000 cars off the roads and saving nearly half a billion dollars in electricity costs.
Insights & Analysis
Vietnam Room Air Conditioner Market Assessment and Policy Options Analysis
Report assessing the key characteristics of the room AC market in Vietnam and estimating the impacts of multiple energy efficiency policy scenarios
Thailand Room Air Conditioner Market Assessment and Policy Options Analysis
Report assessing the key characteristics of the room AC market in Thailand and estimating the impacts of multiple energy efficiency policy scenarios
Philippines Room Air Conditioner Market Assessment and Policy Options Analysis
Report assessing the key characteristics of the room AC market in the Philippines and estimating the impacts of multiple energy efficiency policy scenarios