Meet Francis Ndonga, Policy & Analysis Team in East Africa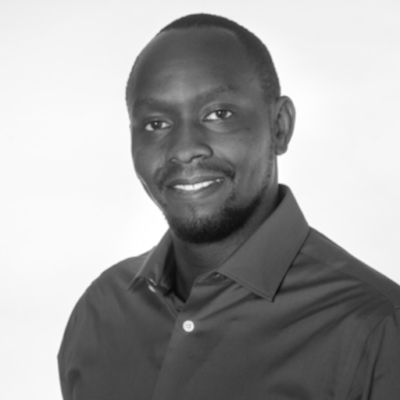 In celebration of CLASP's 20th anniversary, each month we profile one of our team members. This month, we sat down with Francis Ndonga, who joined CLASP's East Africa Policy & Analysis Team in March.

Francis, tell us about your educational and professional background.
Engineers are problem solvers who develop viable solutions to real-world problems. And that's what drove me to study aerospace engineering and sustainable science in the Netherlands. Through my education I became motivated towards solving energy problems, so I began applying my knowledge and skills towards sustainable energy. I've worked in a variety of capacities, but my most recent experience, prior to CLASP, included working as an Associate Research Assistant on a World Bank and ECOWAS Centre for Renewable Energy and Energy Efficiency (ECREEE) commissioned project to assess the off-grid solar market potential in nineteen West African nations.
What is your role at CLASP and what are you currently working on?
I'm an Associate on the Policy & Analysis team in East Africa. I'm currently working on a research study to determine whether sub-standard AC products are being brought into the African continent, and if so, at what scale. I'm also working on the development of a National Cooling Plan for Kenya. This effort will cover refrigeration and air conditioners in the Kenyan market, an important piece of policy for curbing carbon emissions.
What about CLASP's culture stands out to you?
At CLASP, we don't do things for the sake of doing them. Everything has a purpose and is directed. Essentially, there is no work for the sake of work; no busy work. Also, our team is genuinely committed to the cause and pulling together for the common good. I really appreciate that everyone takes their role seriously, and is extremely accessible and willing to assist me with any queries. It's a testament to how fantastic the people at CLASP are.
What motivated you to join the CLASP policy team?
I've always believed that individually we can contribute to large-scale problems. My career could have taken a number of turns, but I believe the most effective way to make impactful change towards the reduction of greenhouse gas emissions is energy efficiency. I found this role a great opportunity to make a difference through policy.
In the first four months, I've learned that policy is complicated because there are a variety of stakeholders. Policy isn't as simple as waking up tomorrow and saying "all non-efficient appliances will be eliminated." I'm learning how to be patient in knowing that although change isn't immediate, with determination, change will happen.
What makes you excited to come to work each day?
I know that our team is doing their very best to change the world. And at the end of each day, I can come home and say "I did my best; … my part in saving the world." That's extremely gratifying.