Heating Electrification: The Next Opportunity for Coordinated Climate Action...
Heating Electrification: The Next Opportunity for Coordinated Climate Action...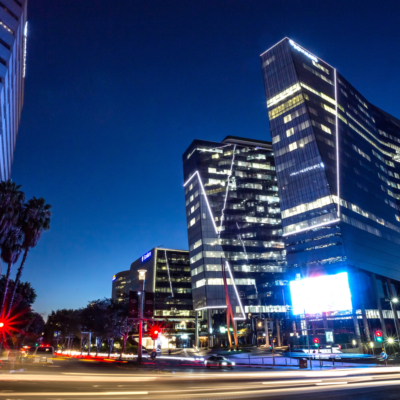 In April, CLASP and the South African National Energy Development Institute (SANEDI) formalized a partnership to promote energy efficient household appliances and commercial equipment through a broad scope of activities. These efforts will protect South Africa's markets from inefficient products and cost-effectively reduce CO2 emissions, resulting in positive impacts to human health and the climate.
Promoting Energy Efficient Solutions
Over a multi-year collaboration, formalized in a Memorandum of Understanding (MOU), CLASP and SANEDI plan to implement new or revised energy efficiency policies related to the consumer label, quality and performance standards, and dissemination of best practices toward regional collaboration and harmonization.
"This landmark signing enables the continuation of energy efficiency policy work in South Africa and the transition of that work to SANEDI. It will embed capacity within SANEDI to carry out important policy work going forward for the benefit of South African people and global climate," said James Wakaba, Director of CLASP's East Africa program.
Energy efficiency remains a major priority in South Africa during a strict country-wide shutdown to curb the spread of COVID-19. Muted energy demand has slowed efforts to increase renewable energy sources, and higher performing products would mitigate the climate and health impacts of a coal-based energy mix.
The MOU complements ongoing work between CLASP and the Department of Mineral Resources and Energy (DMRE) to establish standards for lighting products. SANEDI and CLASP plan to expand these efforts to street lighting and electronic displays including televisions, computers, and commercial signage. CLASP will provide technical assistance to determine additional priority products, with the intention of sharing lessons-learned with regional and global stakeholders. These efforts are supported by the Aspen Global Change Institute.
Energy Efficiency Landscape in South Africa
Electricity in South Africa is largely coal-based, accounting for a significant majority of their domestic energy generation. Despite a notable increase in renewable energy sources, this is unlikely to change in the coming decades as coal remains a strong domestic industry. Coal mining and combustion largely contribute to global warming, air pollution and decreased water quality—leading to adverse health implications. Energy efficiency policies have significant potential to positively impact human health, economic growth, and the climate.
SANEDI, overseen by the DMRE, was established in 2011 to provide secure, clean and affordable energy to South African citizens. Energy efficiency is a significant component of this mandate, reflected in tax incentives to reward customers who reduce their energy consumption and projects such as the Bridging Information Gap Of Energy Efficiency In Buildings initiative (Bigee).
For more on CLASP's climate policy efforts in Africa, visit our program page.
Subscribe
Stay updated with the latest news and announcements.
Subscribe