New Report Identifies Sources of Environmental Dumping of Air Conditioners in Ten African Count...
New Report Identifies Sources of Environmental Dumping of Air Conditioners in Ten African Count...
2019 – our 20th Anniversary – marked one of CLASP's most exciting years on record. Within the newly released 2019 Annual Report, we celebrate CLASP's 20 years of impact, highlight achievements from our Climate and Clean Energy Access programs, and showcase the many partners and donors who make our journey possible.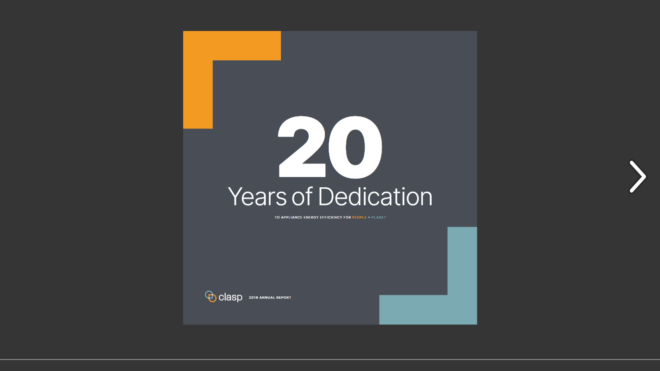 Click here to read the CLASP 2019 Annual Report

In 2019, we also evolved our core values – collaboration, transparency, and service – to include impact. "The urgent nature of the climate crisis, and the planet's symbiosis with human health and prosperity, demand that we prioritize the most impactful activities and make the most out of sometimes scarce resources. I hope that CLASP's commitment to these values comes through in the pages of this report," explains CLASP CEO Christine Egan. The Annual Report also introduces our updated logo and brand, which convey CLASP's expanded role in enacting global change over the past several years.
Climate
In October 2019, the European Commission adopted new regulations to promote energy-efficient, sustainable appliances and equipment across the European market. Together with energy labeling requirements adopted in March, the sweeping package is expected to avoid 331 megatons of CO2 cumulatively by 2030. CLASP supported the package over the course of five years. "Adoption of this package was a true team effort, engaging stakeholders, NGOs and Member States from across the political spectrum. CLASP was an integral part of that equation, providing technical expertise and analysis that underpinned our ambitious positions and led to stronger policy outcomes," said Nils Borg, Executive Director of the European Council for an Energy Efficient Economy. Read more about our work in Europe.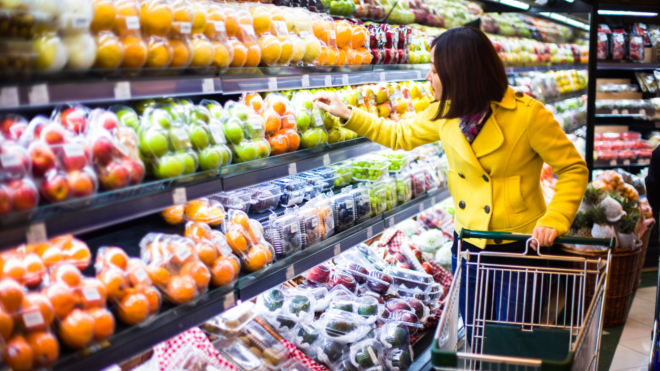 In 2019, CLASP began working in a new group of countries — Pakistan, Indonesia, Brazil, and the Philippines — where steady economic growth contributes to increased rates of appliance purchases. Without intervention, emissions in these "Sleeping Energy Giants" will soar in the next decade. CLASP is collaborating with local policymakers and partners to support ambitious and locally appropriate policy outcomes. Adoption of best minimum energy performance standards for five key appliances in these countries would avoid 43.1 MtCO2 annually in 2030. Read more about our work in Pakistan, Indonesia, Brazil, and the Philippines.

Spotlight on Cooling
In 2019, cities around the world saw seasonal average temperatures rise dramatically. Increased demand for cooling technologies will result in higher health, productivity, and comfort, but as demand surges, so will associated greenhouse gas emissions, exacerbating global temperature rise. CLASP works at the nexus of this paradox, supporting ambitious energy efficiency policies around the world that safeguard access to cooling while mitigating their harmful impacts on the climate. Read more about our on-grid cooling portfolio.
Access to cooling provides much more than basic comfort for the 840 million people globally living without access to electricity. Cooling appliances like refrigerators enable income-generating activities for small retailers through the storage of cold drinks, food, and other perishable items and are indispensable for vaccine storage in hospitals and clinics. In 2019, under the Efficiency for Access Coalition, CLASP launched two Global LEAP Awards competitions to identify innovations in energy-constrained cooling solutions – the Off-Grid Refrigerator Competition and Off-Grid Cold Chain Challenge (OGCCC). Read more about our off-grid cooling portfolio.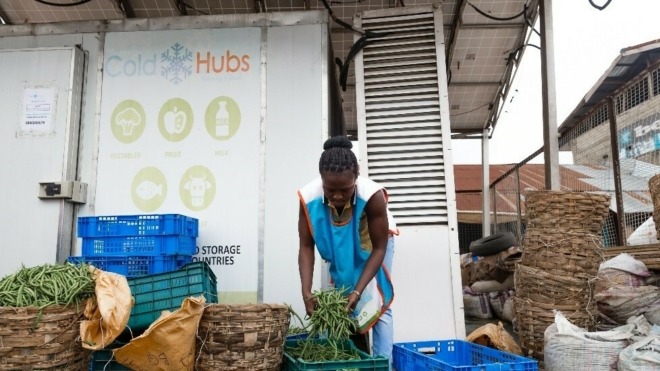 Clean Energy Access
In 2019, the Efficiency for Access Coalition advanced its work to promote super-efficient appliances and productive use technologies that enable access to clean energy for the world's poorest people, enhancing livelihoods and improving quality of life. In recent years, Coalition membership has nearly doubled, with Clinton Health Access Initiative and IKEA Foundation joining in 2019. Today, the 15 institutions comprising the Coalition support 22 off-grid appropriate technologies across 44 countries. Through Efficiency for Access, CLASP will continue working with donor, industry, and sectoral partners to align action and champion the uptake of high-performing appliances. Read more about the Efficiency for Access Coalition.
A key part of CLASP's clean energy access efforts is surfacing and sharing data on the demand, use, quality and impact of off-grid appliances and productive use equipment. These insights enable evidence-driven decisions by companies, investors, donors, and policymakers. In 2019, under the Efficiency for Access Coalition and with many partners, CLASP published 14 new publications and tools, including the State of the Off-grid Market Report and technology roadmaps, which accelerate product innovation and improve market coordination, for solar water pumps, off-grid refrigeration, and interoperability. Read more about how CLASP advances data access to strengthen off-grid solar markets.
Partners
In our 20th Anniversary Annual Report, we were pleased to highlight our long-time partnership in India with Tanmay Tathagat of Environmental Design Solutions, as well as our collaboration under the evolving off-grid quality assurance program VeraSol with Itotia Njagi, and Dana Rysankova of the World Bank Group and Arne Jacobson of the Schatz Energy Research Center.
Thank you!
We thank you for your continued support as we celebrate one of CLASP's most exciting years on record, our past 20 years of impact, and all that's to come. Read the entire 2019 Annual Report.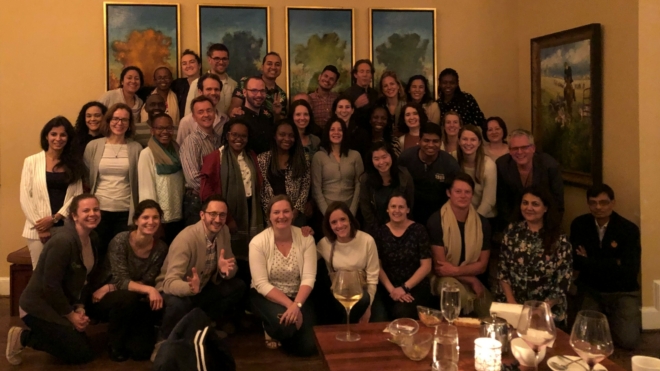 Subscribe
Stay updated with the latest news and announcements.
Subscribe