CLASP Team
The CLASP team is composed of professionals deeply committed to the organization's mission and values of collaboration, transparency, and service.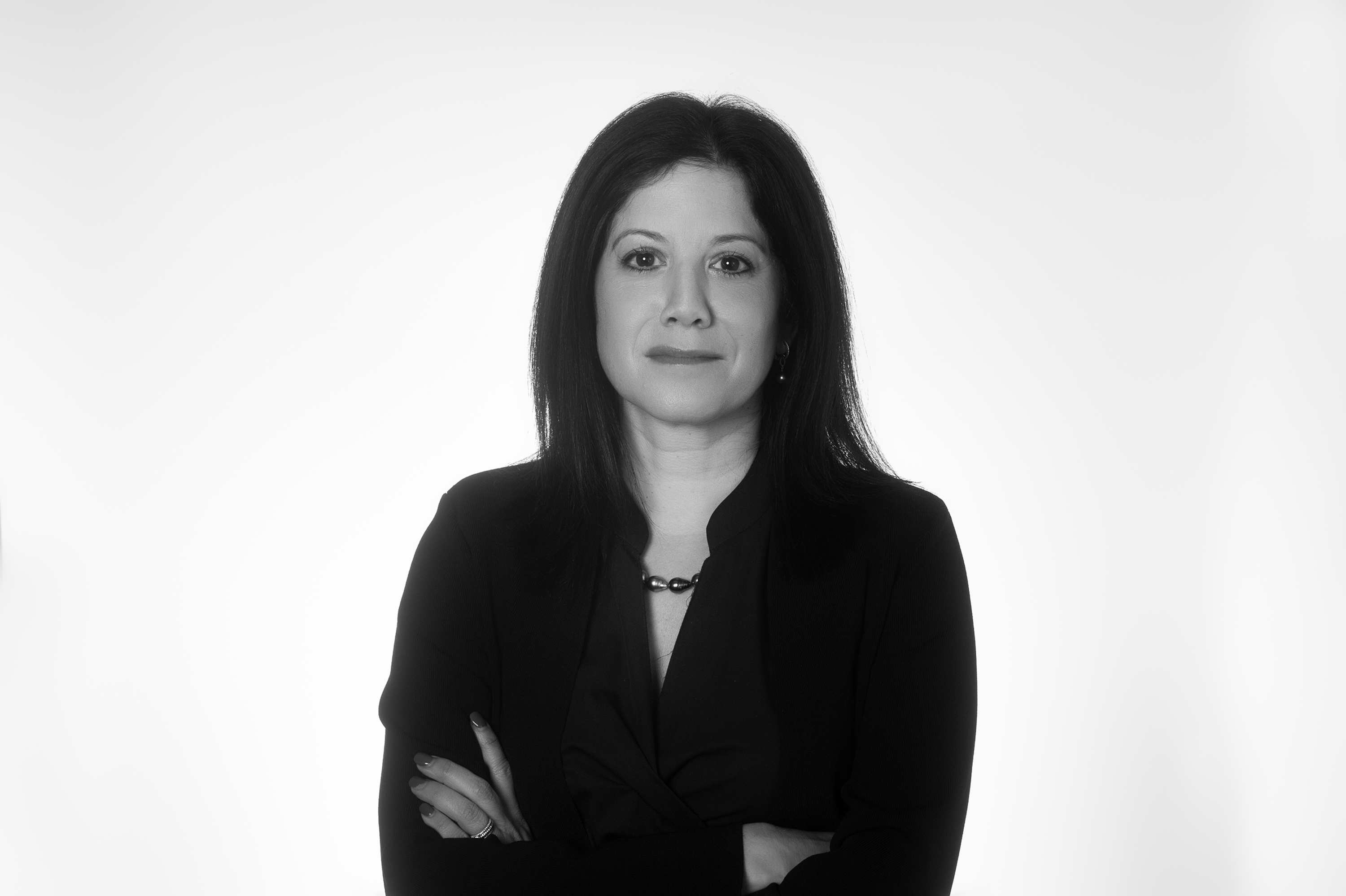 Christine Egan, Chief Executive Officer
Christine Egan is the Executive Director & CEO of CLASP, an organization dedicated to energy efficiency in our appliances both on- and off- the grid. Over 15 years of leadership, Christine has grown CLASP from a small program to a well-respected international non-profit organization with offices and teams around the world.Christine is an expert in consumer energy behavior and energy efficiency label design. She pairs extensive domestic and international technical experience with a strong knack for building strategic coalitions and high-performing teams. Under her guiding vision, CLASP has served at the epicenter of collaborative and ambitious efforts to mitigate climate change and the global movement for clean energy access.Prior to leading CLASP, Christine worked at the American Council for an Energy Efficient Economy and the Consortium for Energy Efficiency. She holds degrees from the University of Delaware and the George Washington University.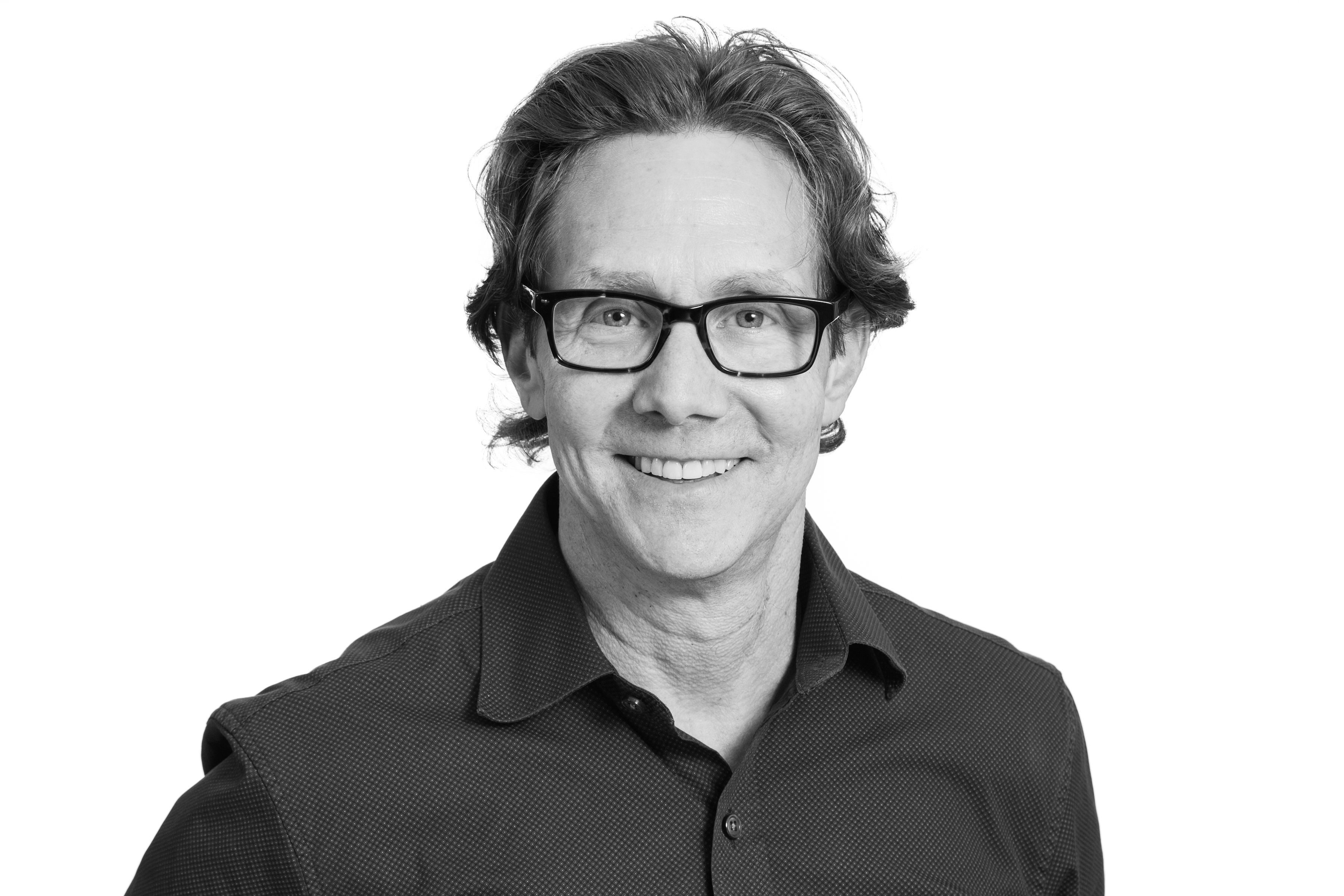 Fred Sherman, Chief Operations Officer
Fred Sherman has more than 15 years senior management experience and is currently the Chief Operating Officer of CLASP, overseeing operations, HR, IT, finance, and legal. He has held senior leadership positions for the nonprofit organizations BoardSource and the Gay & Lesbian Victory Fund and Leadership Institute, and prior to that spent more than 15 years with PricewaterhouseCoopers. Fred has a history of community service and engagement and currently serves several local organizations in finance-related roles. Fred holds a Bachelor of Business Administration from The University of Texas at Austin and is a CPA/CGMA.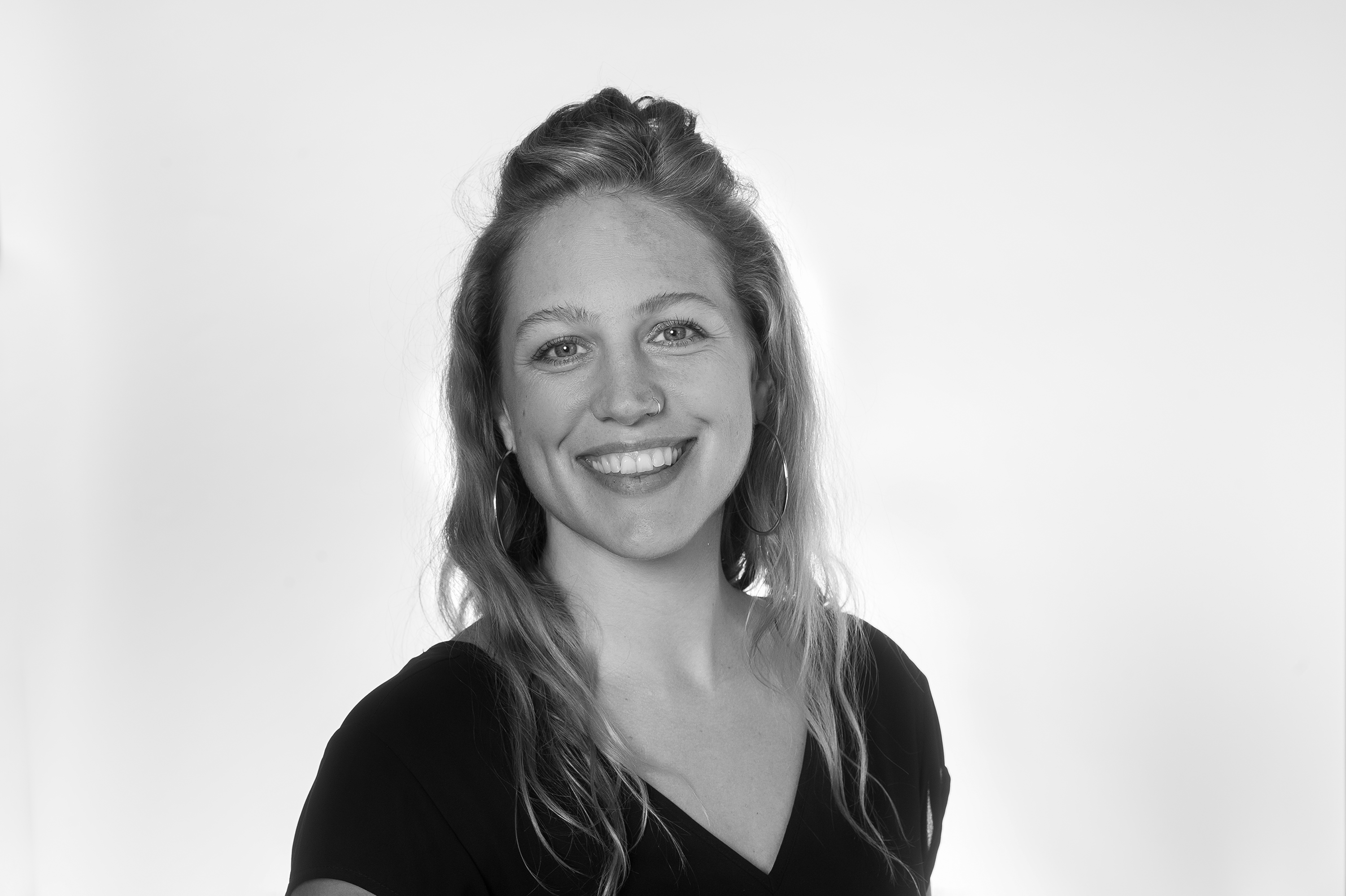 Corinne Schneider, Chief Communications Officer
A member of the team first in 2009, Corinne joined CLASP with extensive international experience and fluency in Spanish. Her leadership on business development and partnership, strategic positioning, and culture have been essential to CLASP's success over many milestones and transitions. Originally from the ecologically vibrant coast of Lake Michigan, Corinne is proud to serve in the global climate change mitigation and clean energy access sectors. Corinne holds an MFA in poetry from the City University of New York and is a published poet and essayist. A 500-hour certified yoga teacher, she hosts weekly yoga classes at studios across DC.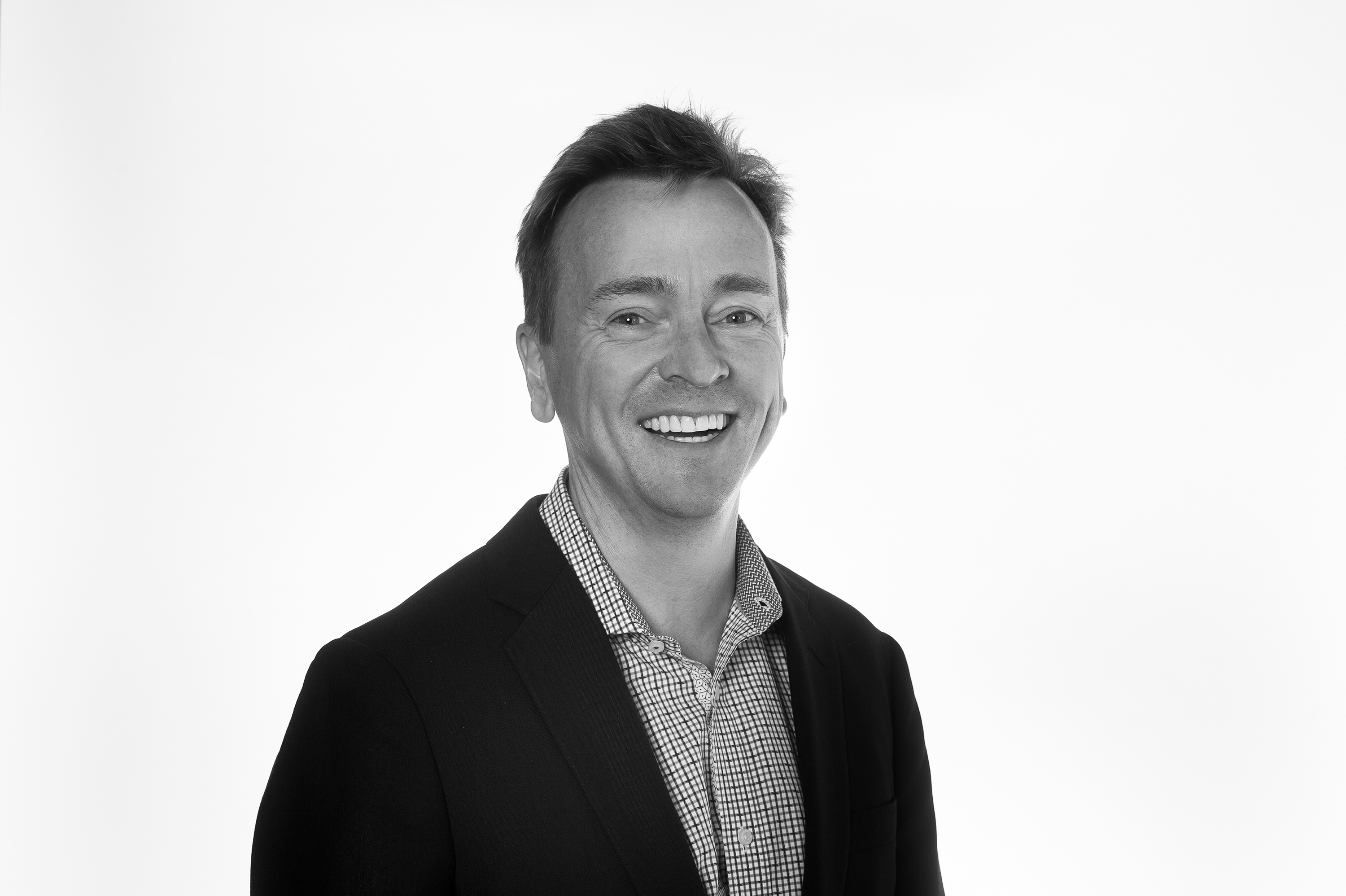 Eric Gibbs, Chief Policy & Analysis Officer
As CLASP's Chief Programs Officer, Eric oversees all of CLASP's product policy and analysis as well as market development programs and projects around the world. Eric found his way into this field after living in a rural Guatemalan village for a year after he graduated from the University of New Hampshire. From there, he received a master's degree in International Economics from Johns Hopkins, spending the next 15 years working on energy infrastructure and energy access projects worldwide. Eric is fluent in Spanish and Portuguese, and is engaged in an ongoing self-study of French, with mixed results. When he's not on the road, Eric loves to spend time with his family and friends, listen to his vinyl record collection, drink craft beer, and run marathons.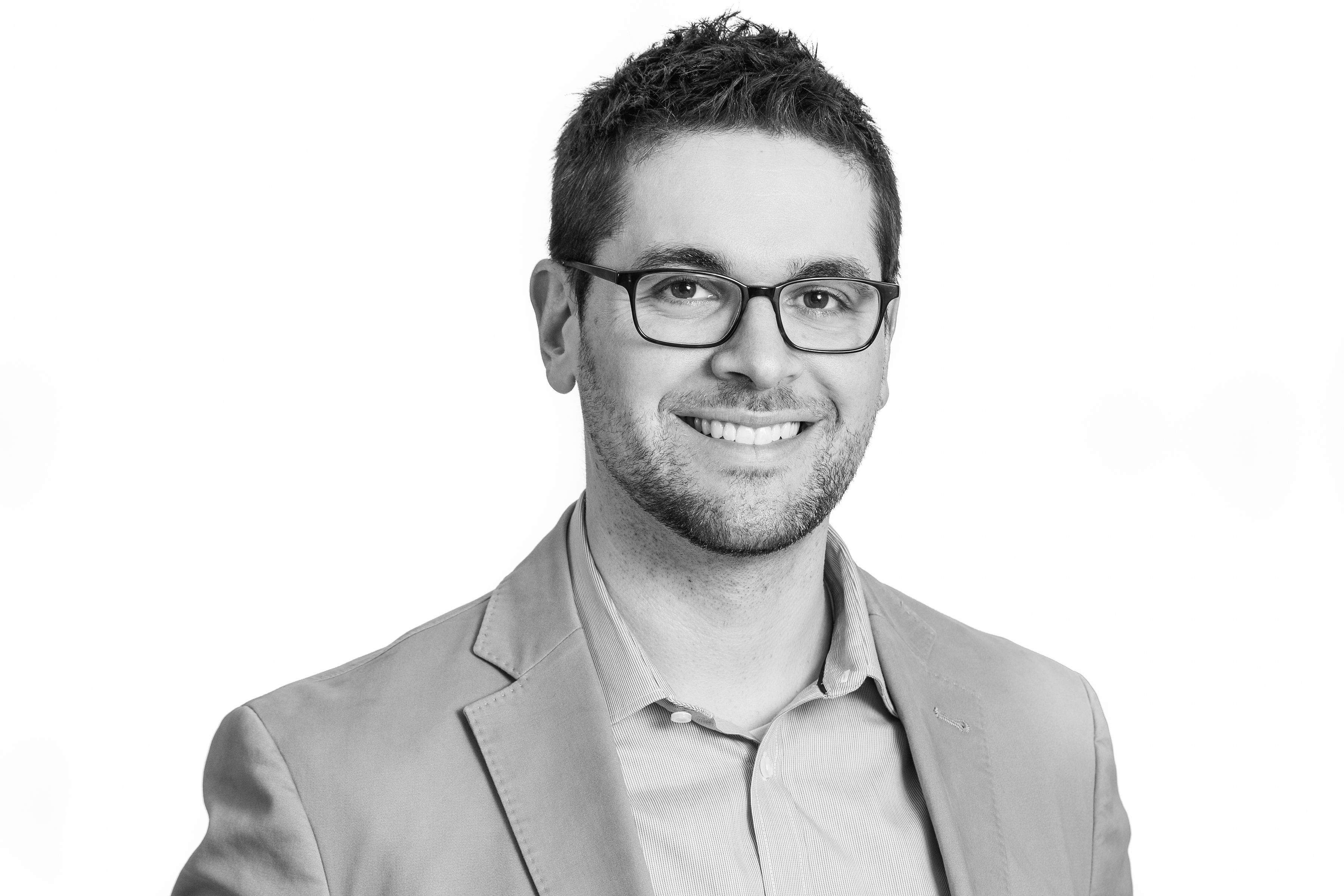 Steve Pantano, Chief Research Officer
With nearly two decades of experience in clean energy and energy efficiency, Chief of Research Steve Pantano leads CLASP's Research Program, a cross-cutting program that leverages research to elevate and disseminate best practice. Steve joined CLASP in 2011 from ICF International, where he led a technical team supporting the US EPA ENERGY STAR program. When not at work, Steve enjoys raising his three daughters and cooking big meals for his growing family.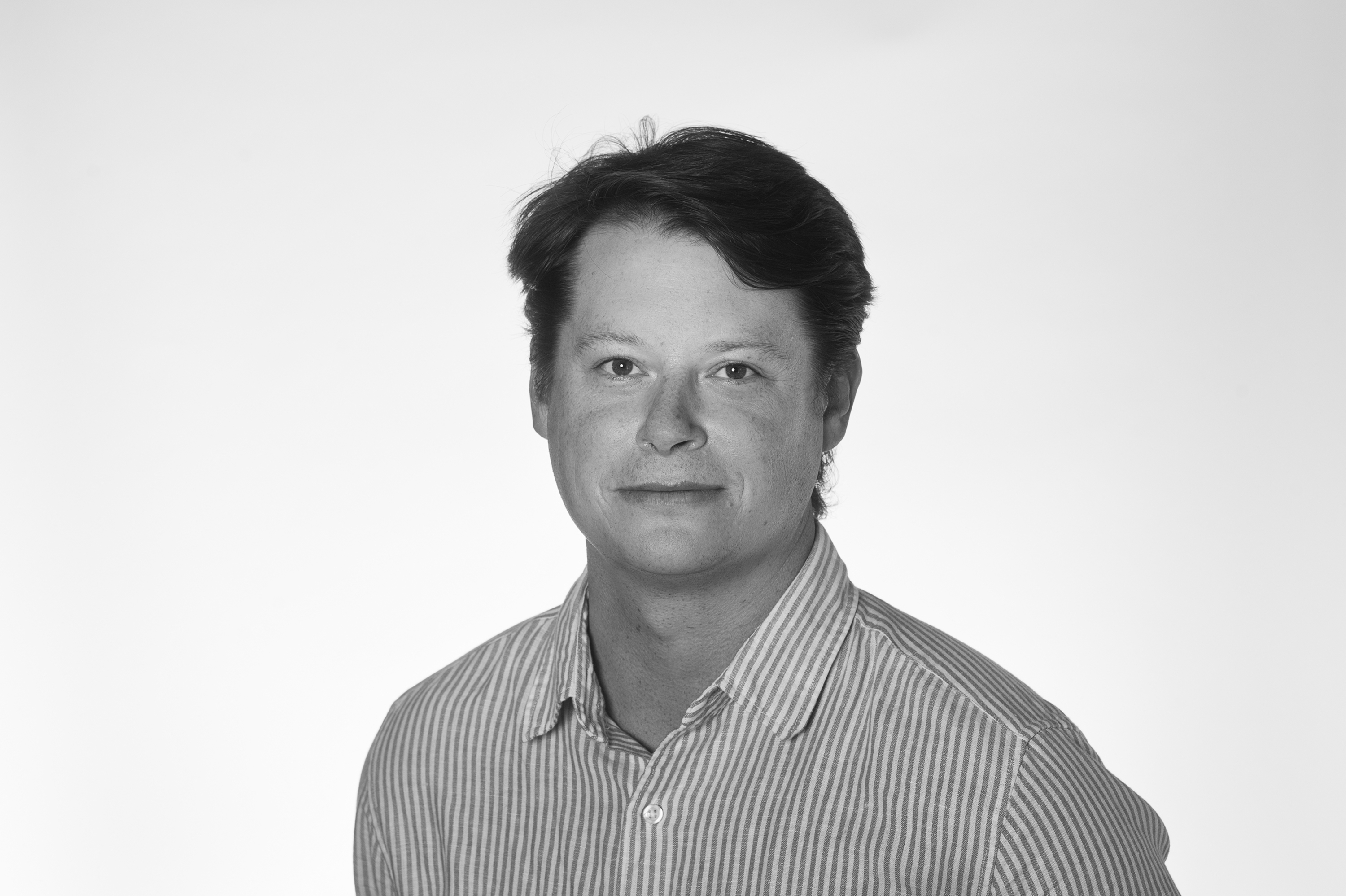 Sam Grant, Director of Clean Energy Access
Sam brings ten years of experience working in energy access to CLASP. He has lived and worked in Papua New Guinea, Mongolia, Ethiopia, Uganda and Kenya. Sam previously held leadership roles at the Equity Group Foundation and MicroEnergy Credits. He has worked closely with the cookstove and solar home system sectors and is committed to supporting the delivery of quality energy services. In his spare time, Sam enjoys spending time outdoors, water coloring and playing the flute.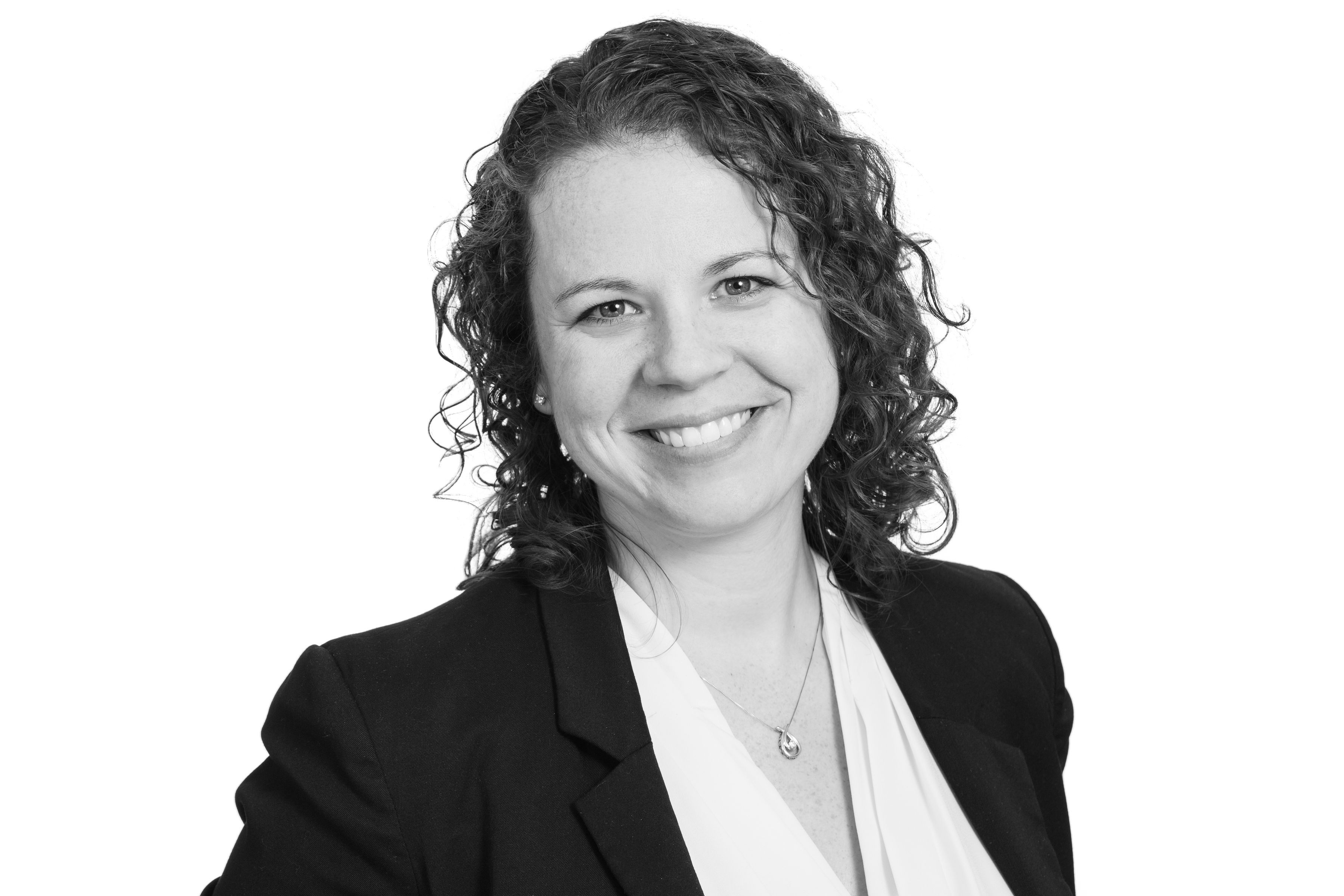 Amanda Upshaw, Chief of Staff
As CLASP's Chief of Staff, Amanda works closely with CEO Christine Egan, CLASP's Board of Directors, and the Senior Management Team. Before joining CLASP, Amanda worked as a project manager in education, research, and pharmaceuticals. Diverse responsibilities in her career have included planning and managing events, volunteer coordination and supervision, data compilation and analysis, and mentoring. In addition to her Project Management Professional certification, Amanda holds two degrees; a Master of Arts in the Philosophy of History and a B.A. with a double major in History and Political Science from Olivet Nazarene University. Outside of work, Amanda loves reading and being outdoors with her family.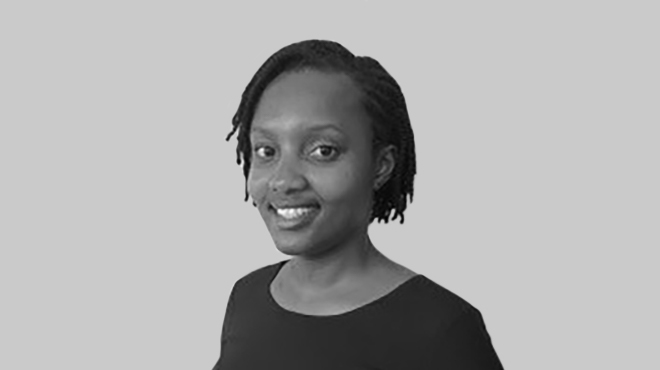 Abby Kuria, Coordinator, East Africa
Abby joins CLASP's East Africa office as a Coordinator. She holds a bachelor's degree in Actuarial Science from the University of Nairobi and is pursuing a Master of Business Administration in Strategic Management. Prior to joining CLASP, Abby worked for SkyPower Global for 3+ years where she managed the Nairobi office and assisted in the initial greenfield stage of utility-scale solar projects and the successful rollout of local CSR initiatives providing solar home systems to rural households without access to electricity. In her free time she enjoys traveling and taking part in adventurous, adrenaline rush activities such as bungee jumping.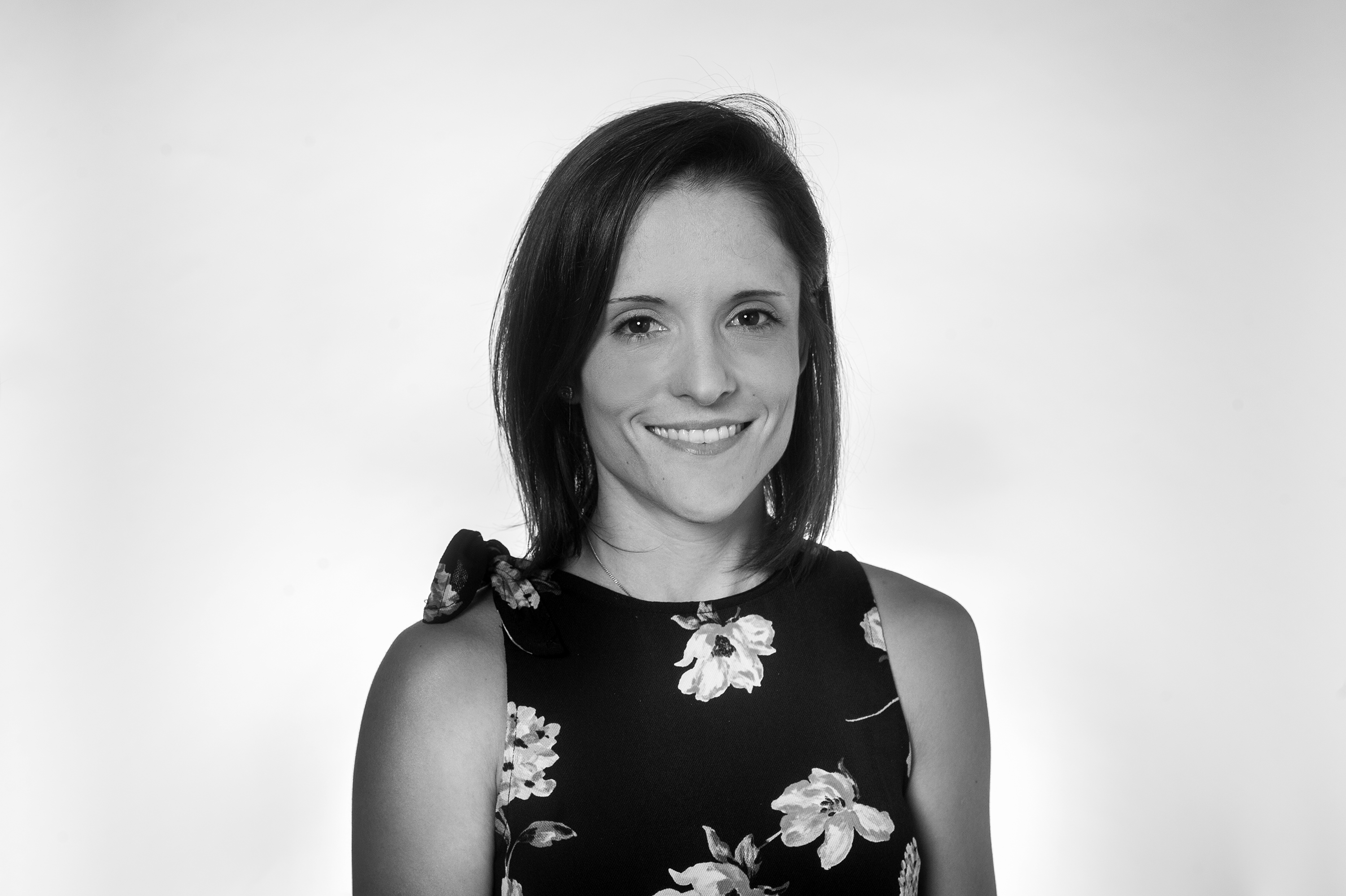 Ana Luisa (Luli) Sosa, Associate
Ana Luisa (Luli) Sosa is a Program Associate at clasp. She provides project management support for the lighting global quality assurance program for off-grid solar products. Ana holds a Master of Science in Sustainability Management from American University. Before joining CLASP, she worked for several sustainable development organizations, including CAF—Development Bank of Latin America—where she worked closely with senior executives in projects focused on mitigation, adaptation, conservation, and corporate social responsibility. Outside working hours, Ana practices Pure Barre, spends time drawing/sketching, and enjoys being an occasional dog walker.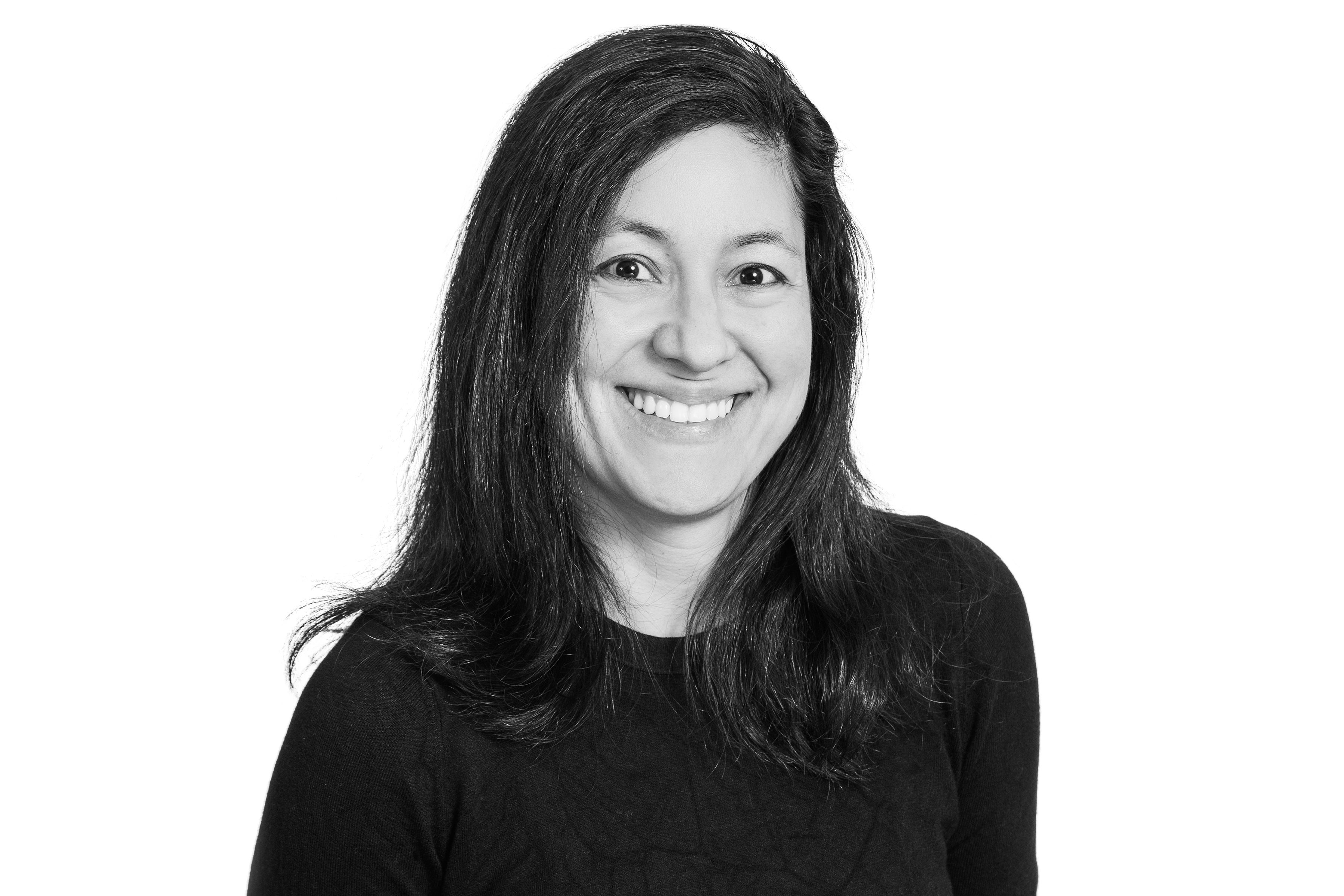 Ana Maria Carreño, Senior Manager
Ana Maria Carreño joined CLASP in 2011 and has been a proud member of the CLASP family ever since. She currently manages regional and national programs that span from Southeast Asia to the Caribbean countries and focus on improving energy performance of cooling and other high-impact products. Originally from Colombia, Ana has studied and lived abroad in France and Mauritius, where she found her calling in energy efficiency. She holds a master's of science in project management for environmental and energy engineering from Ecole des Mines de Nantes. Outside of CLASP she enjoys reading, hiking, and exploring the green parks of Virginia with her husband and son.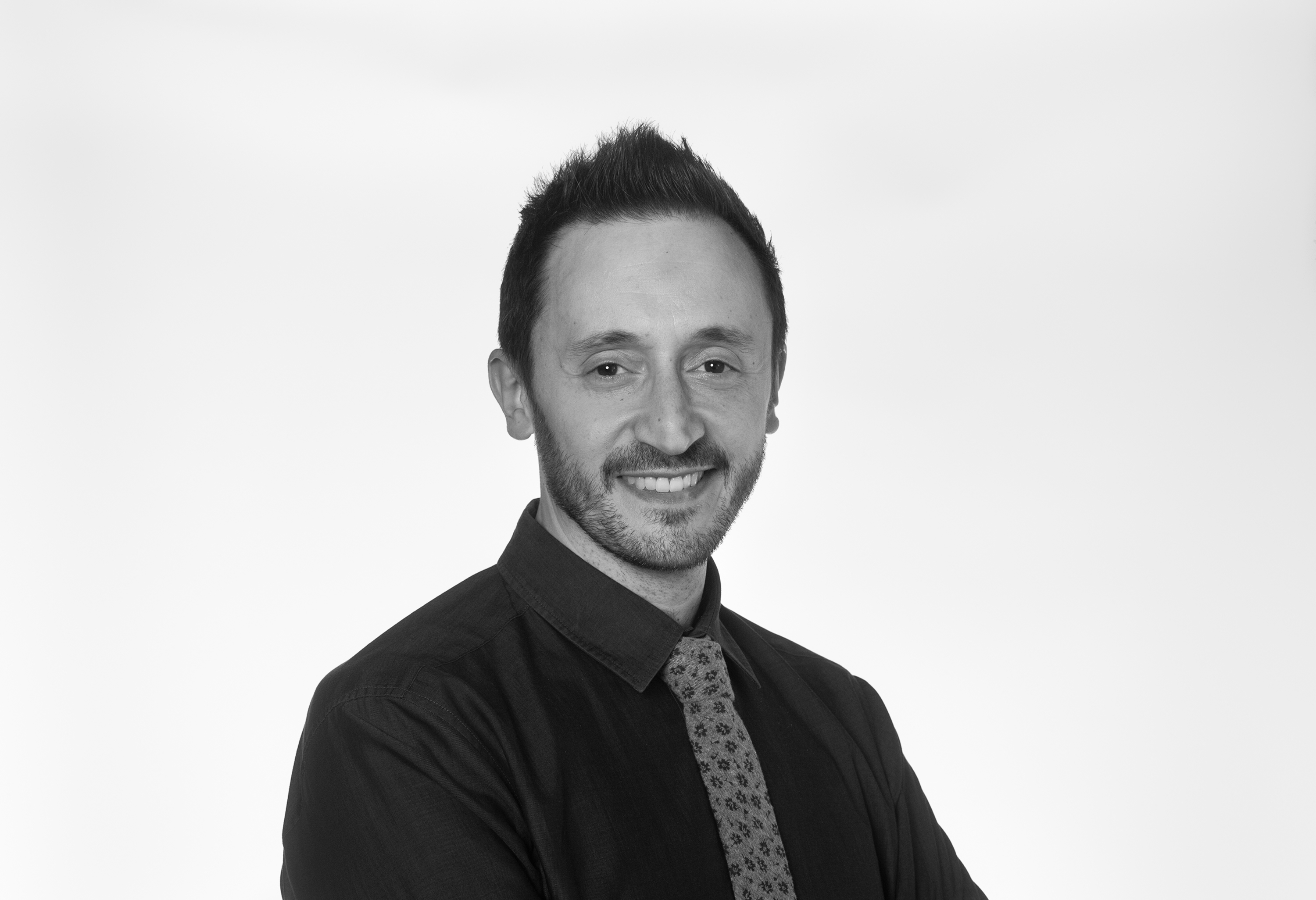 Andrea Testa, Contracts Manager
As Contracts Manager, Andrea oversees the procurement and contracting process, performs legal review, and supports program compliance with funding requirements and CLASP policies. Before joining CLASP, Andrea worked as attorney and legal consultant in the Legal Vice-presidency of the World Bank, the legal department of the Pan American Health Organization (WHO), and in international law firms and US companies. He holds a Juris Doctor from the University of Rome Tor Vergata and an LL.M. in Business and Finance Law from the George Washington University. In his free time, Andrea loves to travel the world while trying new cuisines with his wife.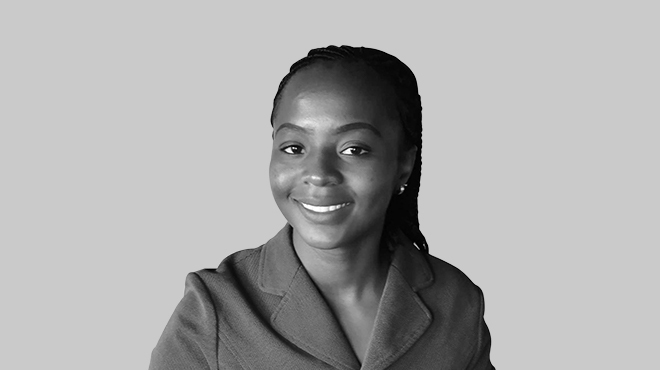 Angellah Wekongo, Intern
Angellah supports the development of ambitious efficiency policy in Africa and an ambitious green cooling policy in Kenya through research on existing policies. She holds a Bachelor's degree in Electrical and Electronics Engineering from Kenyatta University. Outside of work, Angellah enjoys reading, playing table tennis and traveling.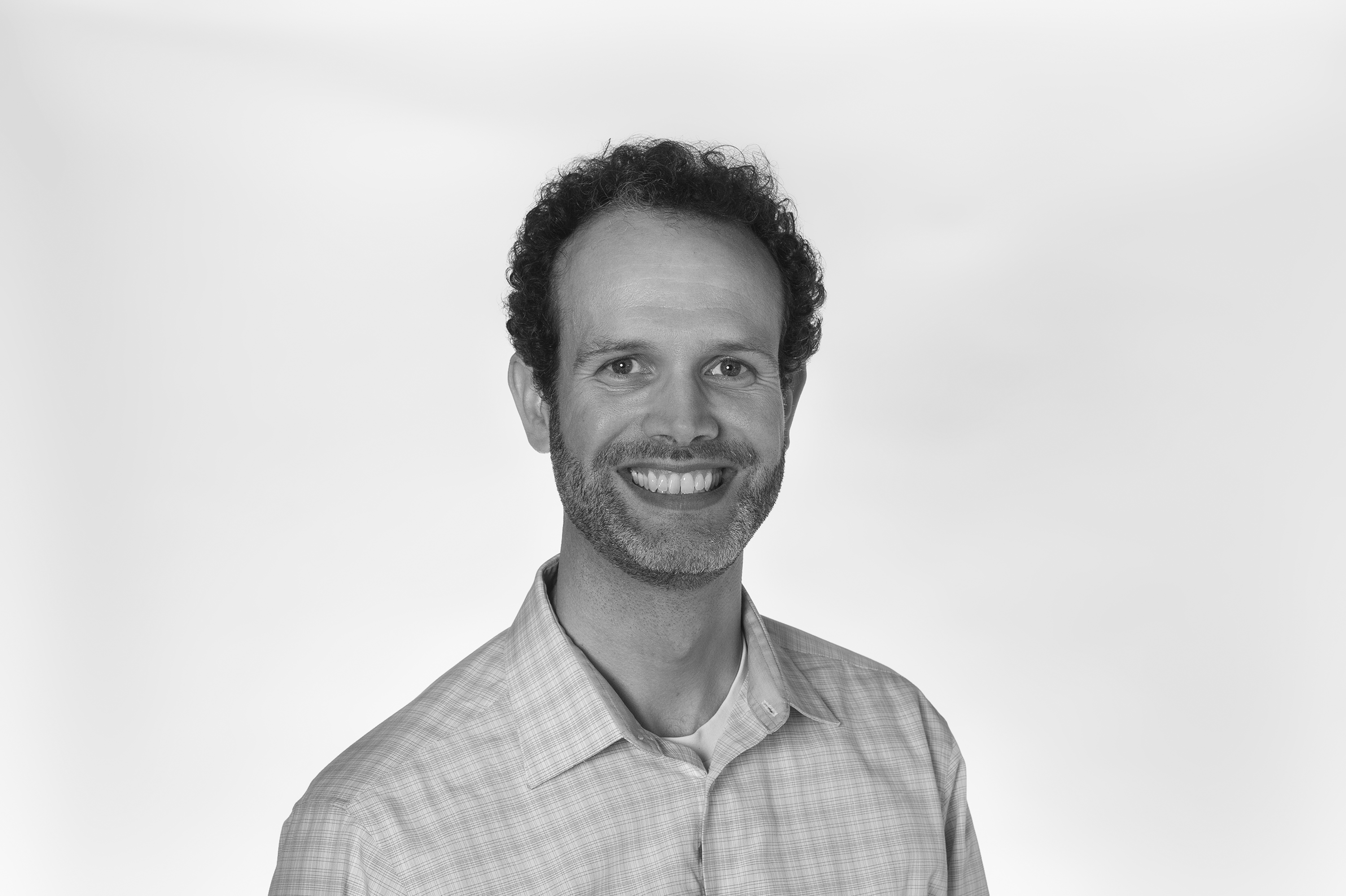 Ari Reeves, Senior Manager
Ari manages the Lighting Global Quality Assurance program for off-grid solar products. He has more than a decade of experience managing projects and programs that use appliance standards and labeling schemes to deliver more energy-efficient and higher quality products to consumers. Ari holds bachelor's degrees in mathematics and viola performance from Oberlin College and Conservatory and a master's degree in public policy from the University of Maryland. In addition to working at CLASP, Ari loves playing viola, singing in a choir, reading non-fiction, and learning new things from his two children.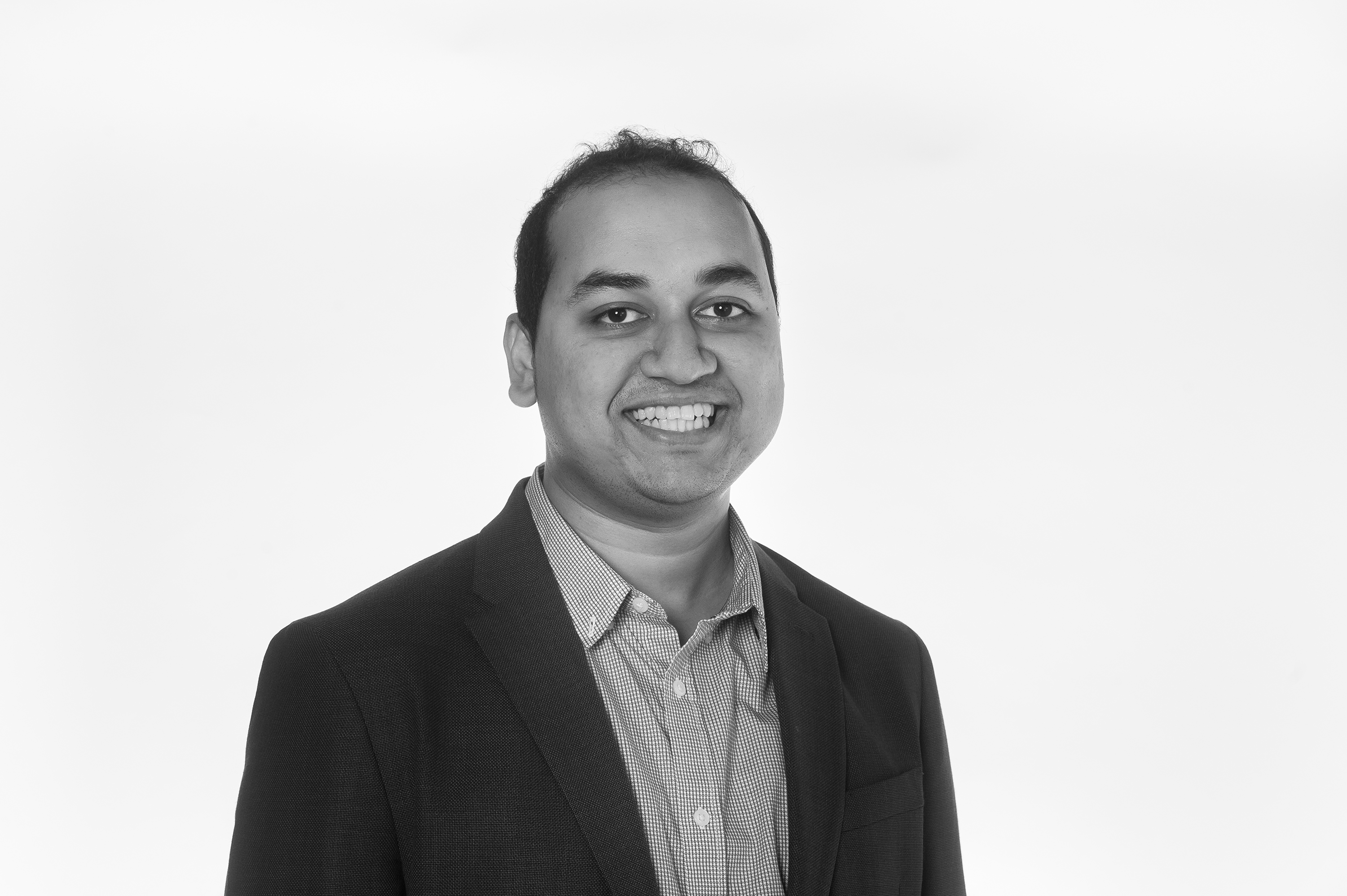 Asif Hassan, Senior Associate
As a Senior Associate at CLASP, Asif supports the organization's Market Development programs, where he works collaboratively with Bangladeshi and international stakeholders to create, measure, and report programmatic impacts. Before joining CLASP, Asif worked as a research fellow at the Schatz Energy Research Center (SERC). A native Bangladeshi, Asif completed his master's degree in Energy Technology and Policy from Humboldt State University. Outside of work, Asif loves traveling, cooking, listening to music, and playing cricket.
Claudia Hernandez, Communications Coordinator
Claudia joins CLASP's communications team as a coordinator, supporting Policy & Analysis. Prior to joining CLASP, Claudia worked with the Center on Global Energy Policy at Columbia University where she supported efforts to highlight research, events and policy insights across the energy sector – including helping to produce their Columbia Energy Exchange podcast. Claudia holds a Master of Arts in Sociology from the Graduate School of Arts and Sciences at Columbia University and a Bachelor of Arts in Sociology from Scripps College. In her spare time, she enjoys running, reading, and seeking out the best soup dumplings in the city.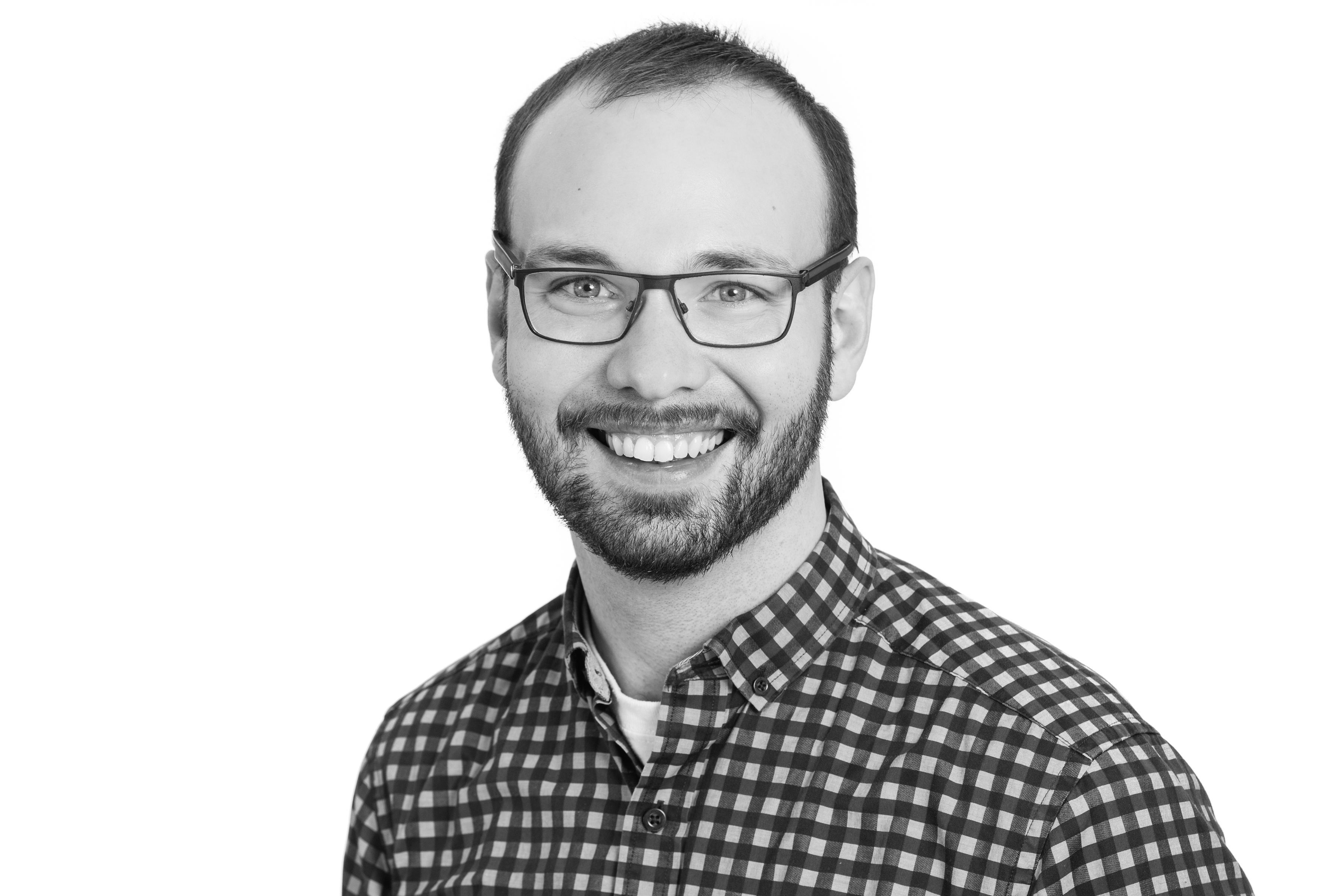 Colin Taylor, Senior Associate
Colin is a Senior Associate on the Policy & Analysis team, leading impacts modeling and financial mechanisms to support market transformation for cooling and beyond. He brings over seven years of energy efficiency and finance experience. Prior to joining CLASP, Colin lived in Jamaica where he co-founded a consulting business focused on clean energy policies and projects. He holds a B.A. in International Politics & Economics from Middlebury College and an M.A. in International Economics and Energy, Resources, and Environment from Johns Hopkins University's School of Advanced International Studies. Outside of work, Colin enjoys traveling to find the best hiking trails and camping spots.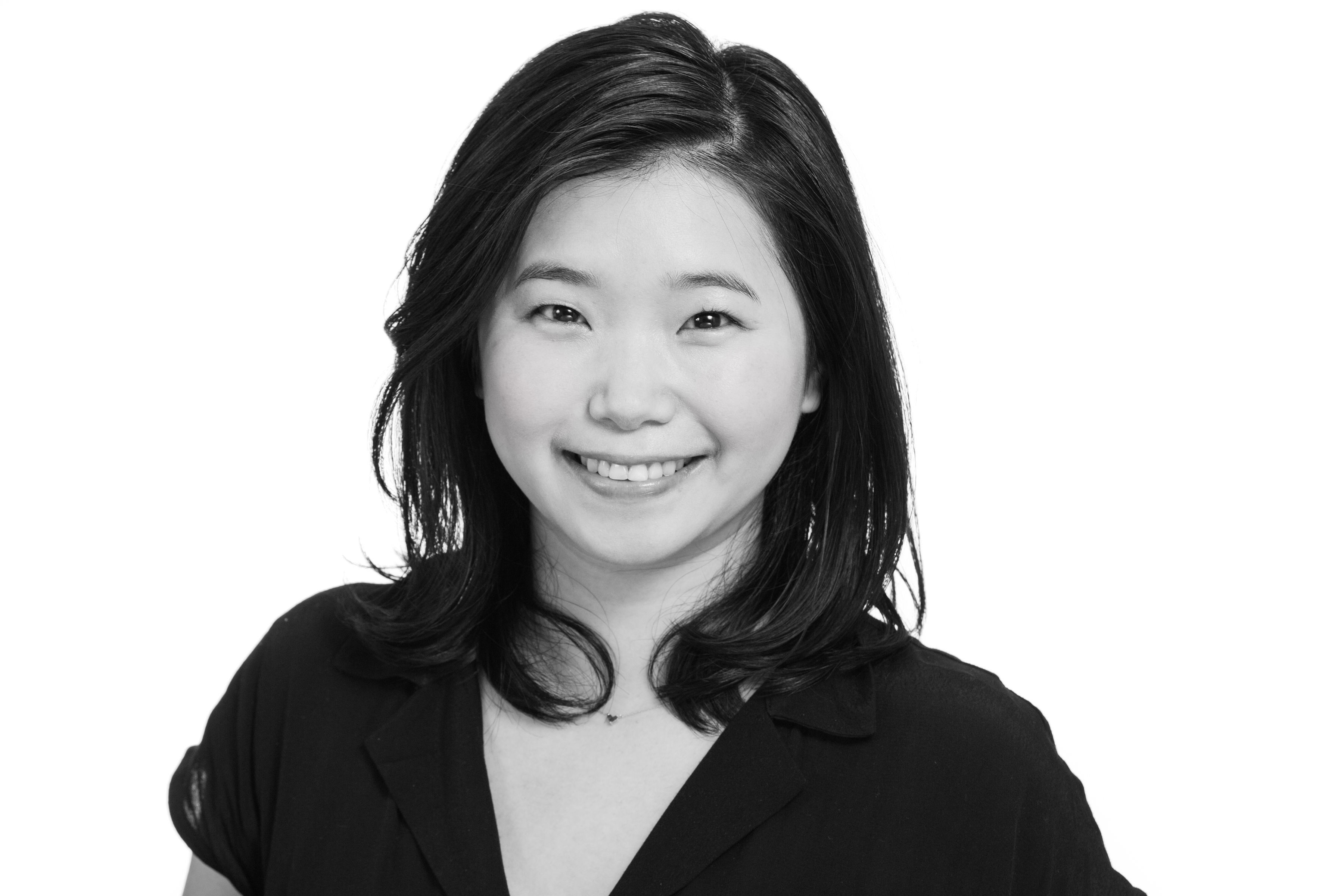 Elisa Lai, Manager
Elisa Lai is a Manager with more than six years of experience in appliance energy efficiency and off-grid appliance market development. She is a leading technical expert on off-grid appliances, managing the Global LEAP Off-Grid Appliance Data Platform, and much of CLASP's related test method development and quality assurance work. A native Taiwanese and a Mandarin speaker, she received a Bachelor of Arts in Diplomacy and Journalism from the National Chengchi University in Taiwan and a Master of Arts in Global Environmental Policy and International Politics from the American University.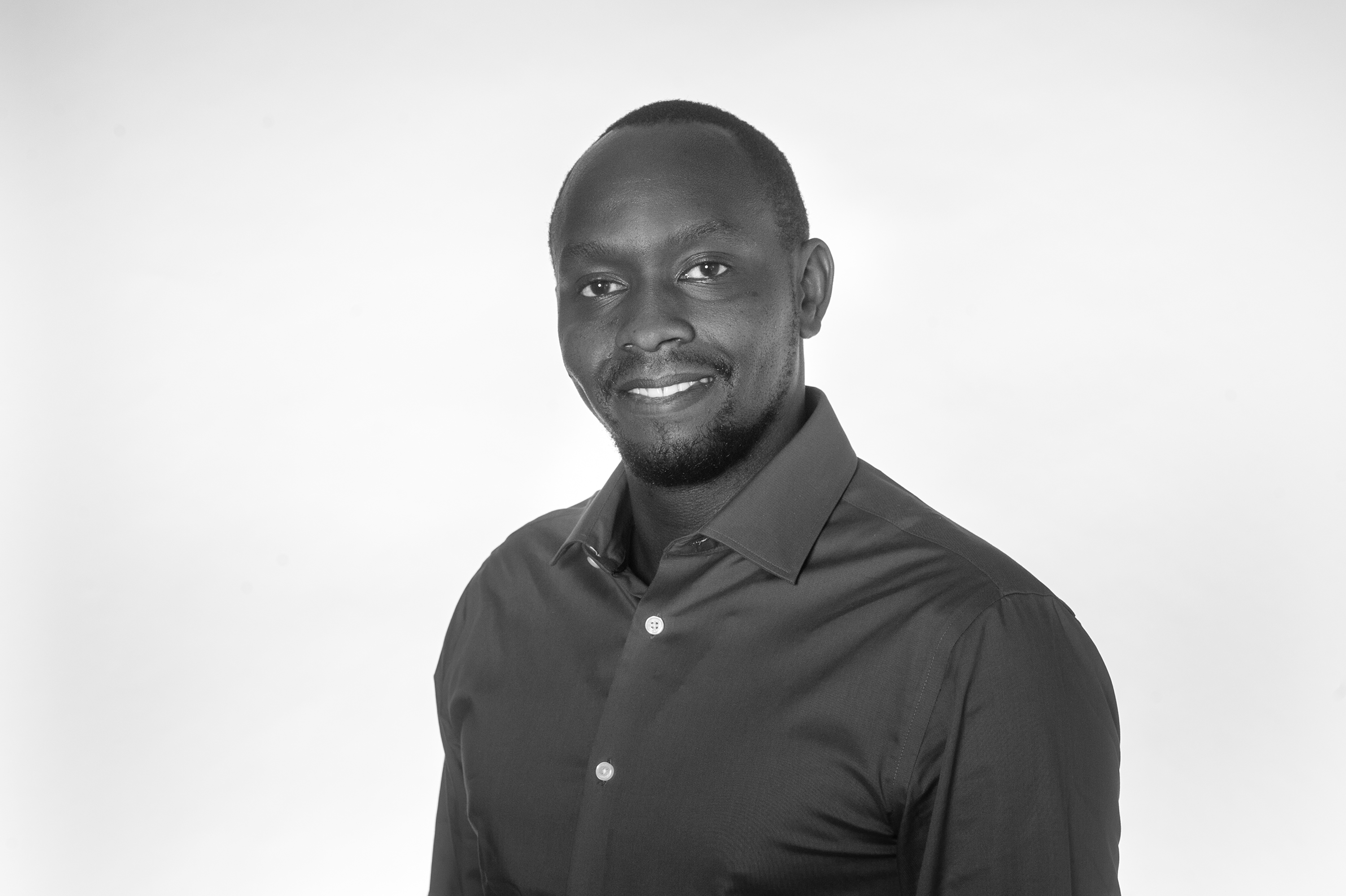 Francis Ndonga, Associate, East Africa
Francis is an Associate in Policy & Analysis, supporting policy development and implementation efforts in sub Saharan Africa. Francis brings a diverse background including administration, management, engineering, construction, and solar energy access. Prior to joining CLASP, Francis conducted a solar energy access market analysis across a large number of West African countries - work he believes will be important in shaping the solar energy market in this region for years to come. Francis holds degrees in Aerospace Engineering from the Delft University of Technology and an Aeronautical Engineers degree from an affiliate of the Technical University of Kenya. Away from work, he enjoys coaching rugby, exploring, reading and taking long rides on his adopted motorcycle 'Macho-Mbili.'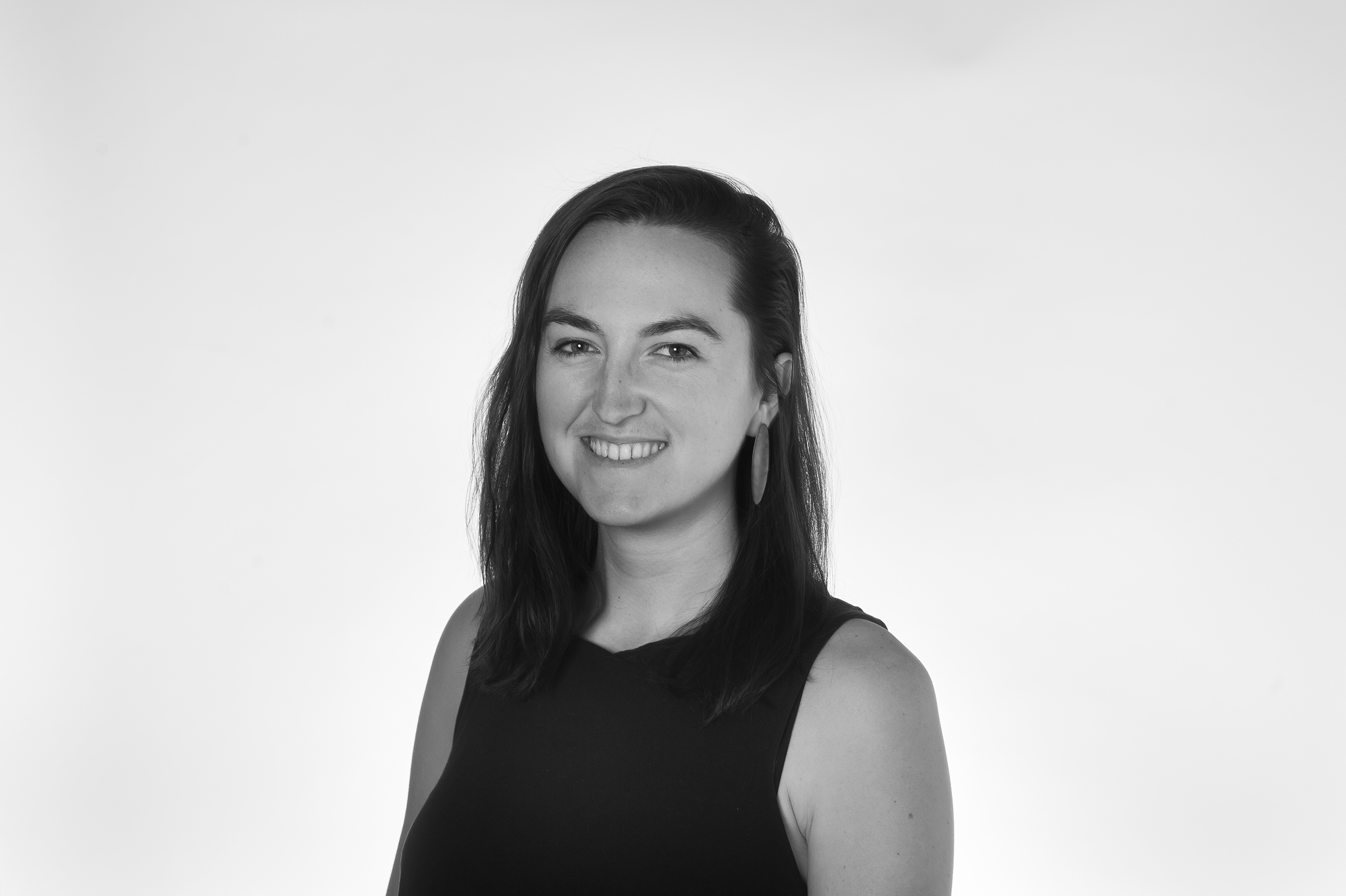 Hannah Blair, Communications Associate, East Africa
Hannah is a Communications Associate supporting CLASP initiatives in East Africa. Hannah brings extensive international experience in communications, policy research, and stakeholder engagement. Prior to joining CLASP, Hannah worked on HIV prevention and quality education improvement programs and contributed to diverse projects in the health sector throughout Africa and South America. Hannah received a bachelor's degree in International Studies with a focus on Latin America and Global Health from Middlebury College. Outside of work, Hannah enjoys running, experimenting with new recipes, traveling, and learning languages.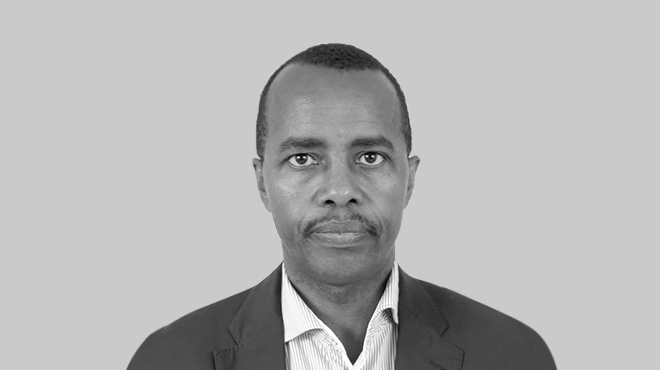 James Wakaba, East Africa Director
James Wakaba joins CLASP as the Director of the East Africa program. He has nearly 20 years in the energy sector in East Africa. He has worked and led efforts on appliance energy efficiency standards and labeling in addition to off-grid clean energy access programs. He has worked with CLASP partners and the private sector, the NGO sphere and engaged with numerous multi- and bi-lateral partners. James has a degree in Electrical Engineering from the University of Nairobi. Outside of the office, James likes to read, hike, and experience nature.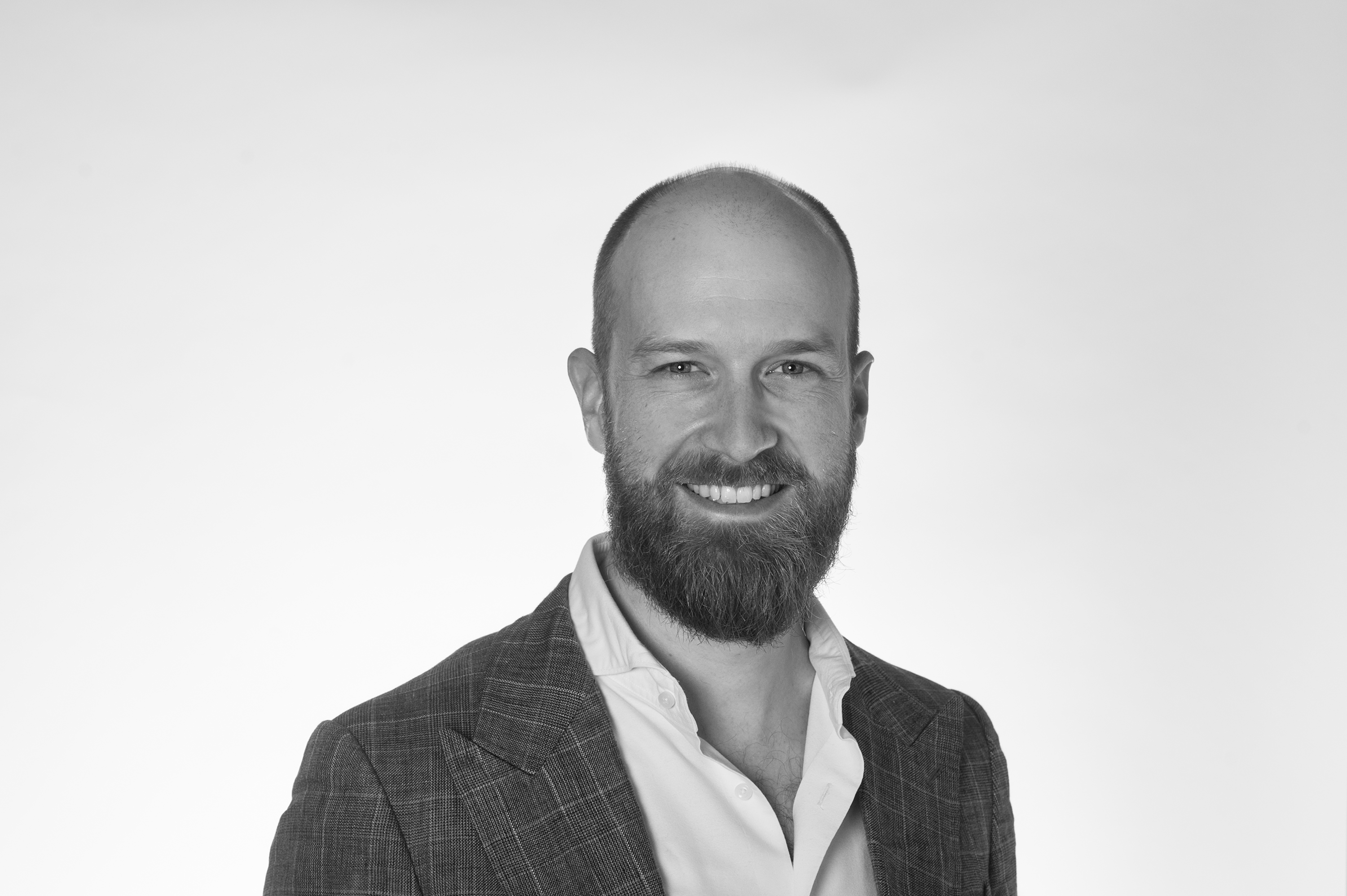 Jeff Stottlemyer, Senior Manager
Jeff Stottlemyer leads several initiatives within CLASP's Market Development & Innovation program, including several Global LEAP initiatives for the development of the global off-grid appliance market. He has a diverse professional background, including broadly in private and nonprofit sectors and deep experience with energy & environmental issues, and academic training in international development, focused on the nexus of population dynamics and resource utilization. Prior to CLASP, Mr. Stottlemyer was Associate Director at CEB global management consulting firm, where he led a team on a $10M+ program in the information technology division. Mr. Stottlemyer holds an MSc. from the London School of Economics and a B.A. from James Madison University.
Jenny Corry Smith, Senior Manager
Jenny Corry Smith is a Senior Manager at CLASP and has more than eight years of experience in research, policy development, and implementation of appliance energy efficiency and market transformation projects around the world. She leads the DFID funded Low Energy Inclusive Appliances Program, a research and innovation program that supports cost and efficiency improvements for off-grid technologies. In her tenure at CLASP she has also forecasted the impacts of appliance efficiency programs, designed policy roadmaps, and maintained CLASP's global database of appliance efficiency policies. Jenny earned her Master's Degree in Public Policy from George Mason University and focused her studies on energy and environmental policies.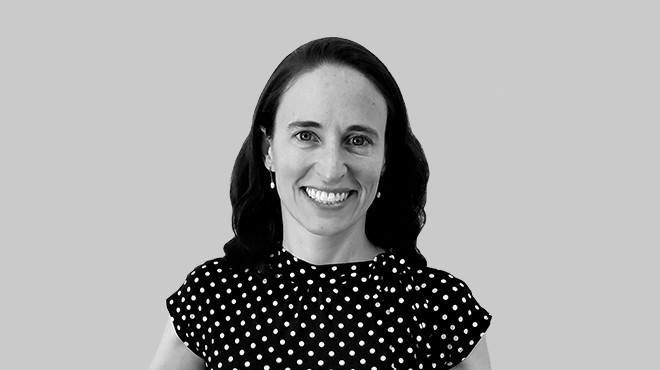 Jenny Mandel, Senior Communications Associate
Jenny Mandel is a Senior Communications Associate supporting the Policy & Analysis team. Before joining the organization she spent more than a decade as a journalist with E&E News, a publication covering energy and environmental issues, where she wrote on subjects including energy technology, oil and gas, climate, federal agencies, and the national laboratories. Her path before that includes reporting for the Indian Express newspaper in Mumbai, supporting the Department of Energy's work on hydrogen fuel cells, covering United Nations environmental negotiations, and earning a computer science-related degree from Stanford University. She's now rooted in DC, where she lives with her husband, kids and dog, and makes time for reading, quilting and back yard nerf battles.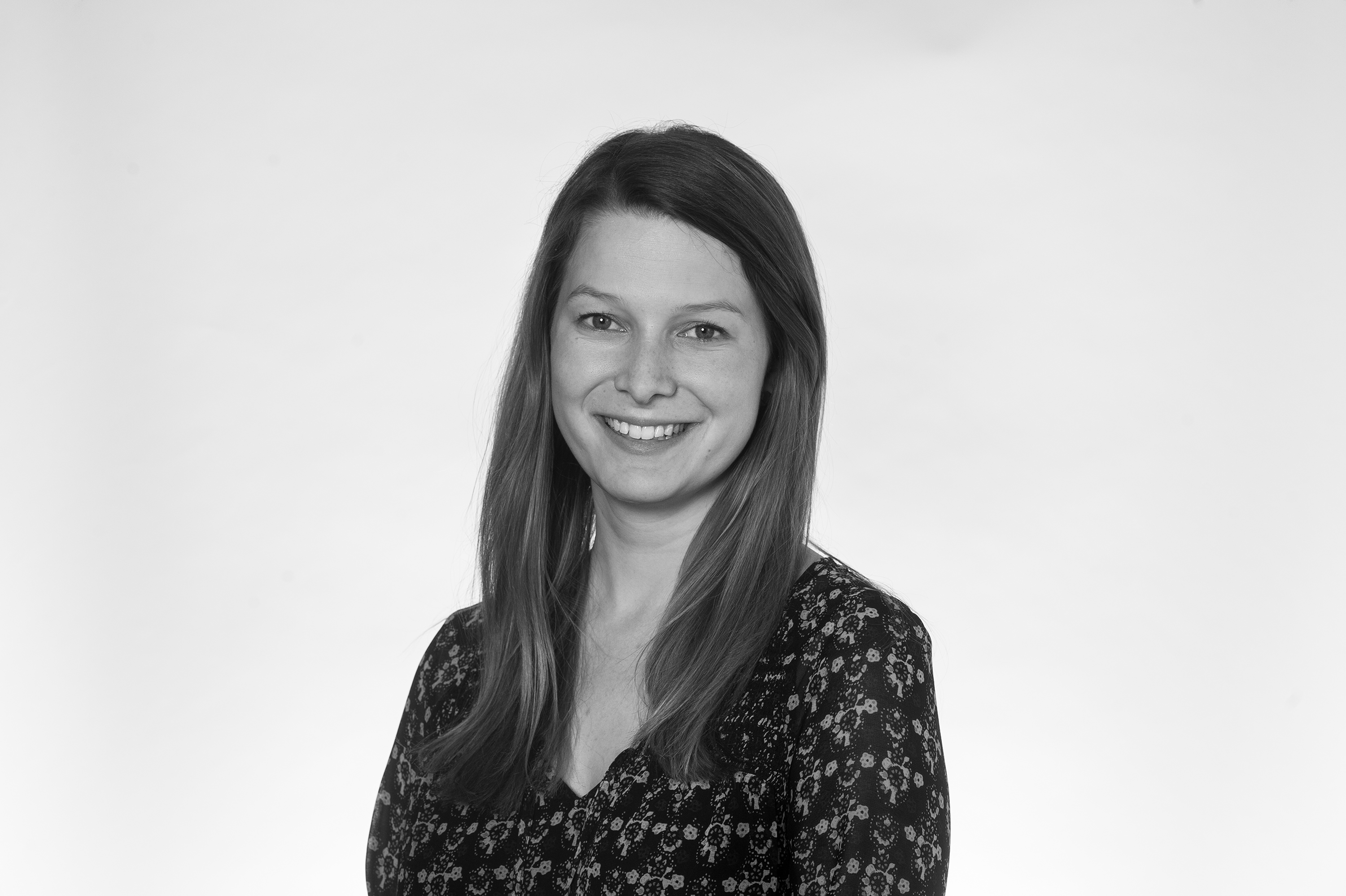 Joanie Coker, Senior Communications Associate
Joanie is a Senior Communications Associate at CLASP, supporting off- and weak-grid energy access programs. Before joining CLASP, Joanie worked as a Research Analyst at the Center on Global Energy Policy in New York and served as a Campaign Coordinator with Green Corps, where she managed several field campaigns across the country. She holds a bachelor's degree in Biology with honors from Vanderbilt University and a master's degree in Environmental Science and Policy from Columbia University's School of International and Public Affairs. Outside of work, Joanie enjoys traveling, watching movies, and spending time with her dogs.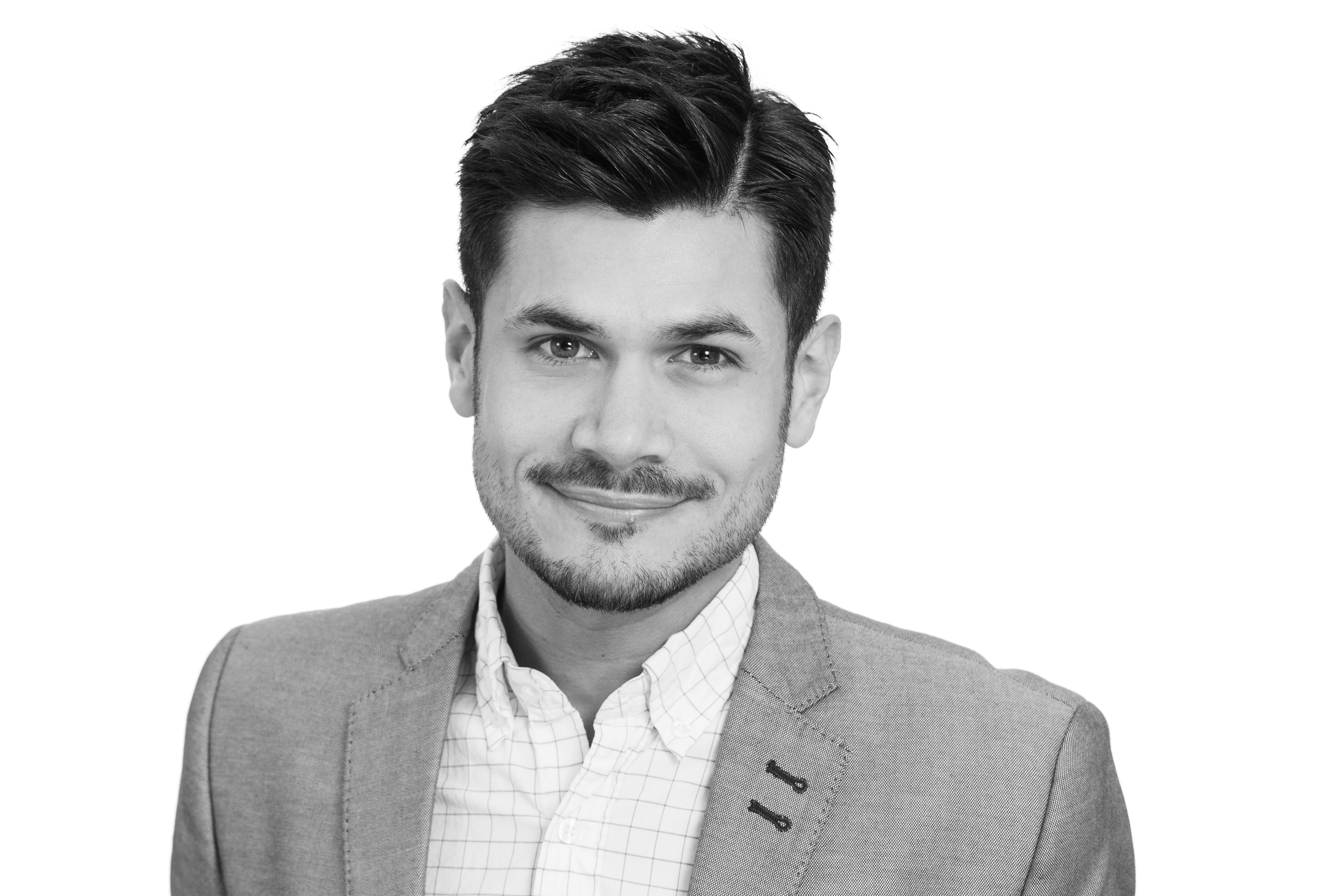 Jorge Alvarez, Operations Associate
Jorge is the Operations Associate at CLASP covering finance, IT, HR, and administration. He has over six years experience in financial services. Prior to joining the organization he was an Associate at Folio Investing, trading stocks, bonds, processing compliance requests, and managing accounts. He holds a Bachelor's degree in Fine Arts, majoring in cello performance from Shepherd University, with course load in journalism, accounting, and business. Outside of the office, Jorge teaches music and is an accomplished cellist who plays with the National Institute of Health Philharmonic. He also competes in triathlons and marathons.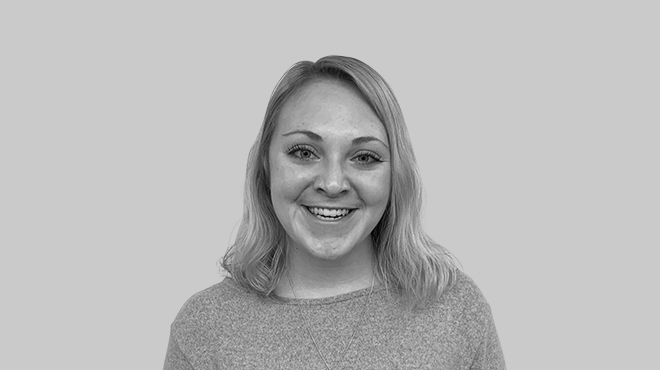 Kaidlyne Neukam, Intern
Kaidlyne supports communications for the Efficiency for Access coalition. She is a Senior at American University, studying social entrepreneurship. She is most passionate about innovate efforts to increase access to basic human needs, especially access to energy. In her free time, she is most likely traveling to a new country or trying a new yoga class.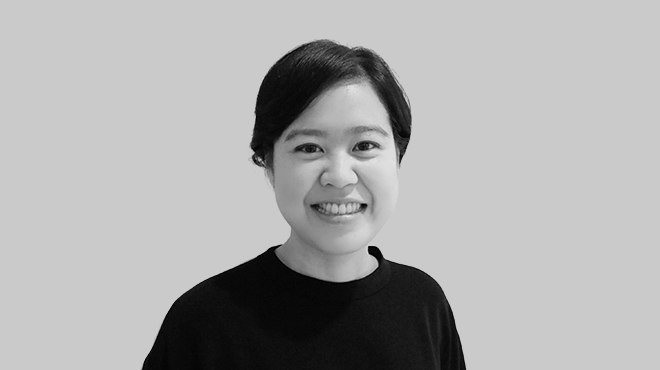 Katherine Hasan, Indonesia Program Associate
Katherine joins CLASP's Indonesia program based in Jakarta, conducting research, policy analysis, and capacity building in Indonesia and Southeast Asia. She studied in the US and Germany, receiving a bachelor's degree in chemical engineering and a master's degree in air quality control, solid waste, and waste water process engineering. Her research focused on emissions modeling and she has practical experience at engineering firms developing air filtration systems and holds a patent for a first-of-its-kind high performance air filter for automotive cabin space. Outside of work, she enjoys working with ceramics and hiking.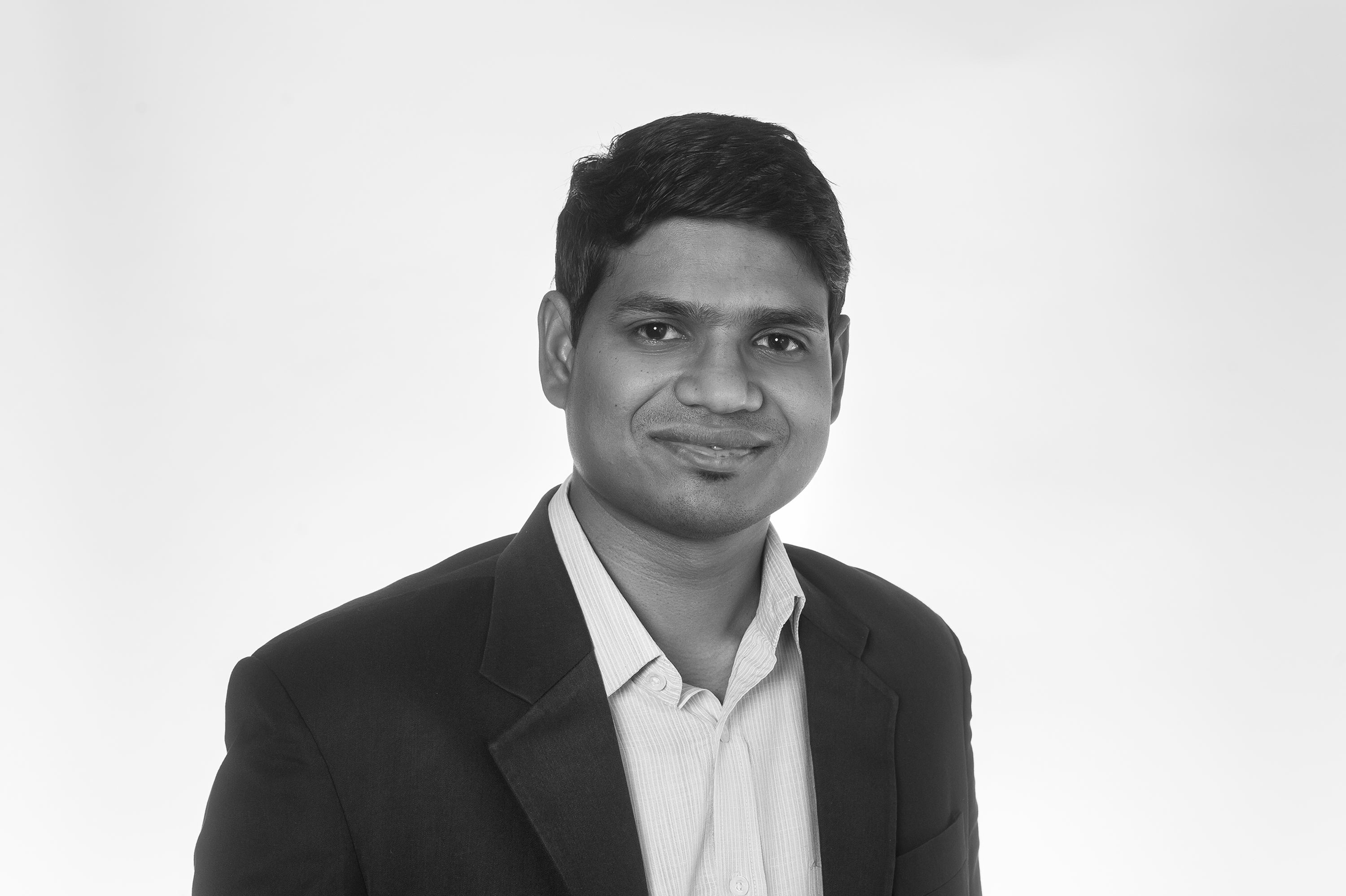 Kishore Kumar, Senior Associate, India
Kishore brings over six years of experience and expertise in energy efficiency and renewable energy to CLASP's India team. Prior to joining CLASP, Kishore worked for the UNDP project, 'Improving Energy Efficiency in Indian Railways System" and has also managed appliance work for BEE's Standards & Labeling program, worked on implementation studies for steel mills, and assisted with solar water heaters under the Ministry of New & Renewable Energy. Kishore has graduate and post-graduate degrees in energy systems and in electrical & electronics engineering from Jawaharlal Nehru Technology University-Hyderabad in India. He is married and enjoys watching action movies and participating in adventure activities.
Lauren Boucher, Senior Communications Associate
Lauren is a Senior Associate on the Communications team. Prior to joining CLASP in 2018, Lauren was a Research Assistant at Yale University, where she worked on a number of projects ranging from climate change communication to environmental sustainability metrics. Lauren holds a Master's Degree in Environmental Management from Yale University's School of Forestry and Environmental Studies, a Master's Degree in Education from George Mason University obtained in partnership with Teach for America, and a Bachelor's Degree in Political Science and Environmental Studies from the University of Oregon. Outside of work, she enjoys reading, hiking, and crossword puzzles.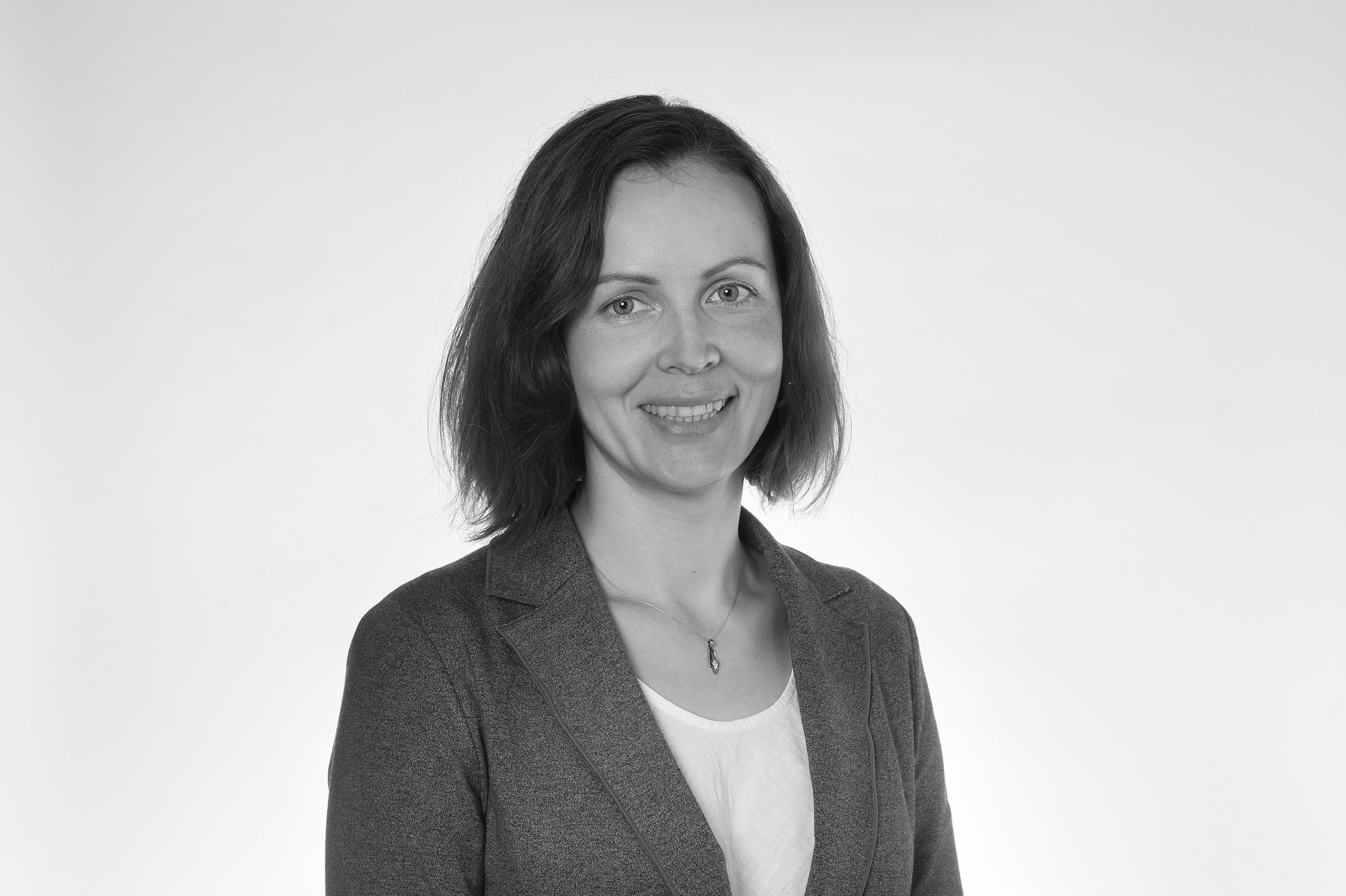 Lina Kelpsaite, Senior Associate
Lina is a Senior Associate on the Policy & Analysis team and comes to CLASP from the Army National Guard (ARNG), where she assisted ARNG State energy managers in strengthening their energy programs--focusing on improving energy conservation and security at the installations. While there, she created a training course on programming energy efficiency and renewable energy projects at ARNG installations, delivering it to ARNG State Energy Managers. Lina has an advanced degree in environmental economics & policy and served two years as a Peace Corps Volunteer in West Africa. Lina is a native of Vilnus, Lithuania, and enjoys hiking, gardening, cooking and exploring new places. She loves dancing and has been taking tango lessons with her partner.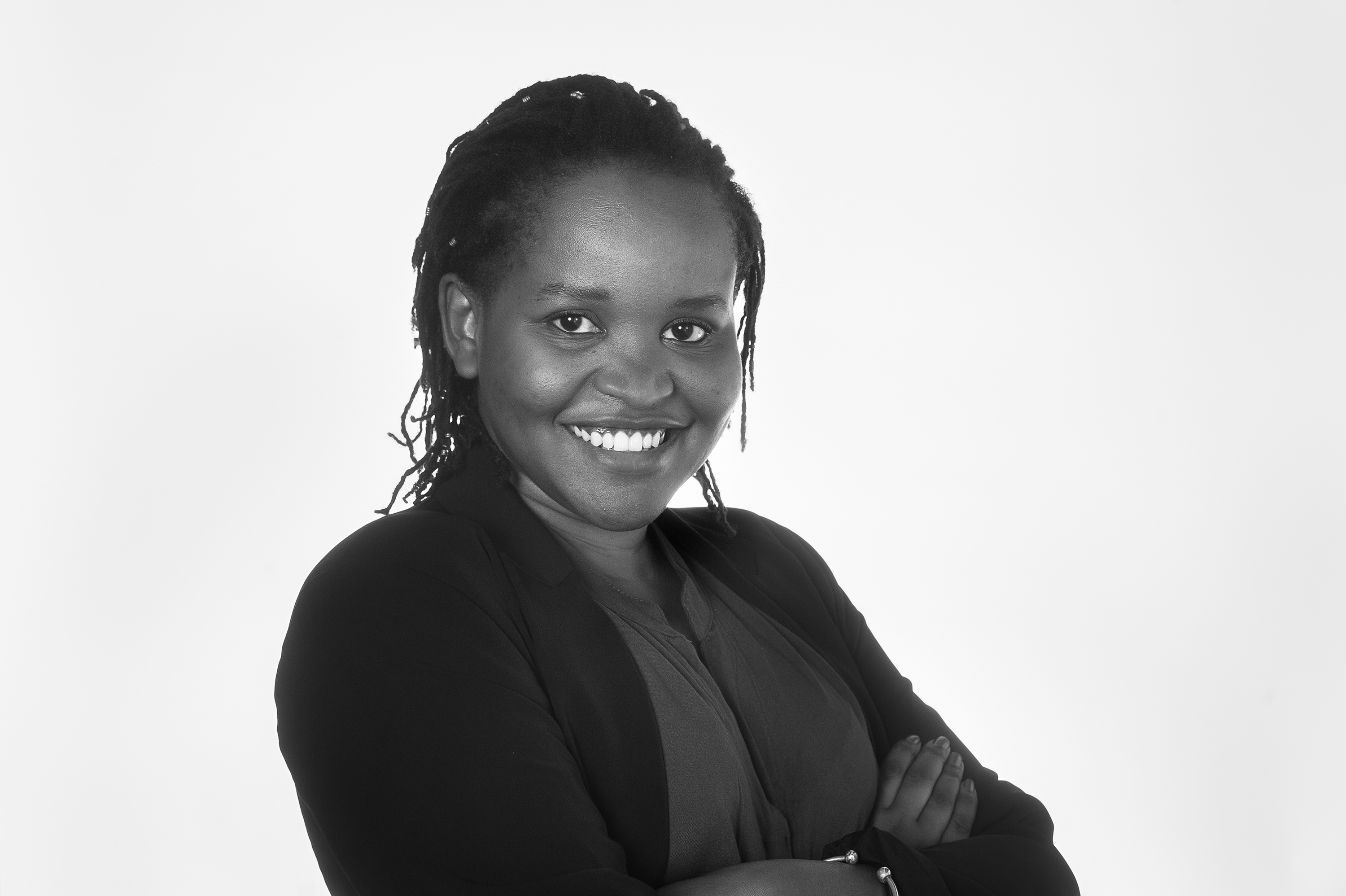 Makena Ireri, Manager, East Africa
Makena is a Senior Associate at CLASP, leading research on the Low Energy Inclusive Appliances programme. She has over 7 years of diverse experience in the energy sector both in utility scale solutions and distributed renewables. Prior to joining CLASP, Makena managed energy access theme prizes and other research effort on pro-poor energy solutions in developing countries. She has authored impact and baseline research on improved institution cookstoves and refrigeration for the rural poor, contributed to research efforts in solar home system market stimulation in Bangladesh, and helped scope energy for humanitarian needs. Before that, she spent four years as an engineer in the United Kingdom's Civil Nuclear Industry, in energy generation and utility scale distribution. Makena received her M.Eng in civil engineering from Manchester University.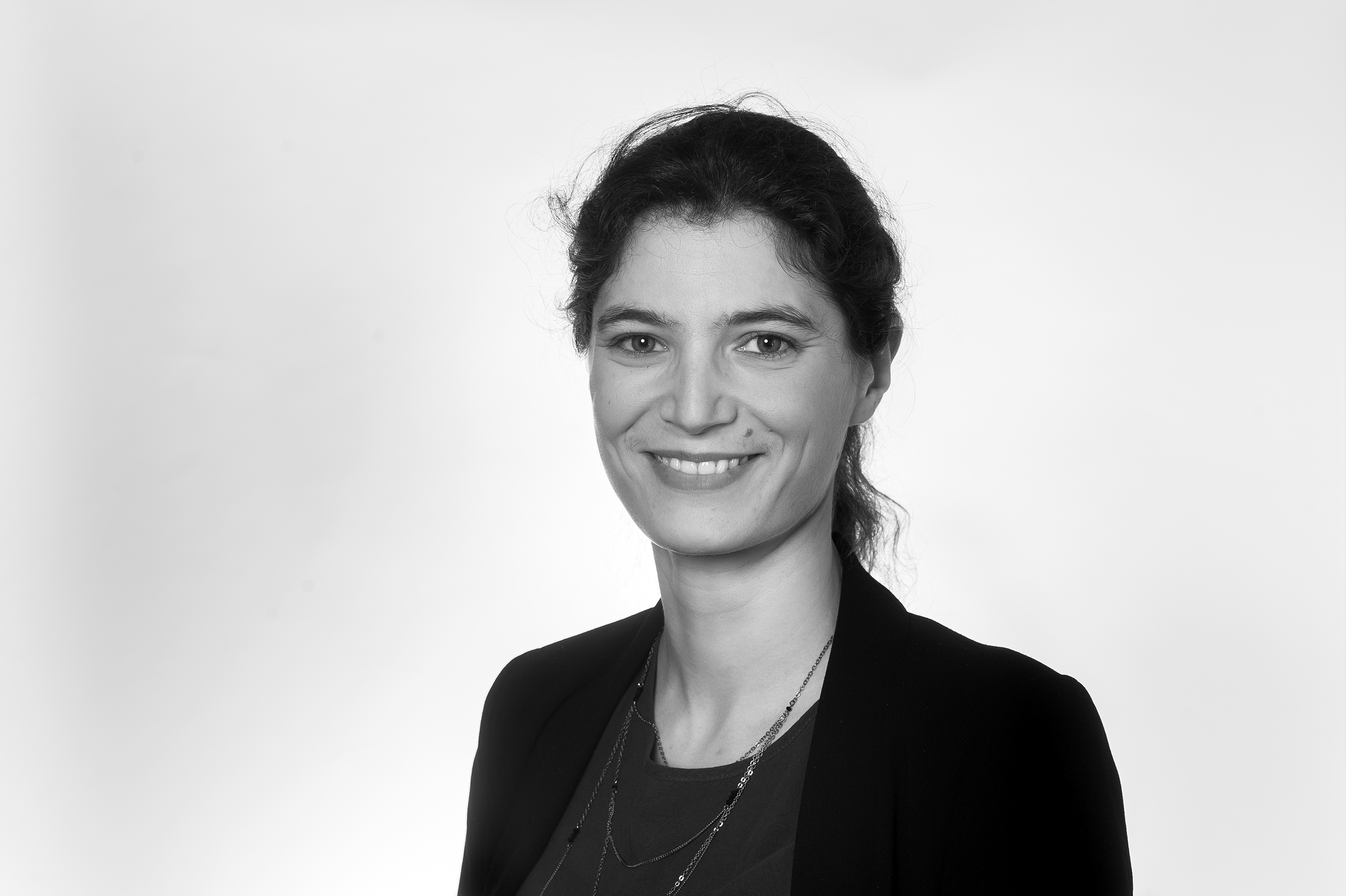 Marie Baton, Europe Lead
Ms. Baton specializes in international product regulations and labelling and has extensive experience in the energy efficiency sector. She was part of a team that conducted a major assessment of the energy savings potential that would result from revising regulations covering seven product groups in Europe, designed to help the European Commission prioritize based on potential energy savings. Outside of Europe, Marie worked in collaboration with local stakeholders to define a roadmap for establishing standards and labels for clean cookstoves in Uganda.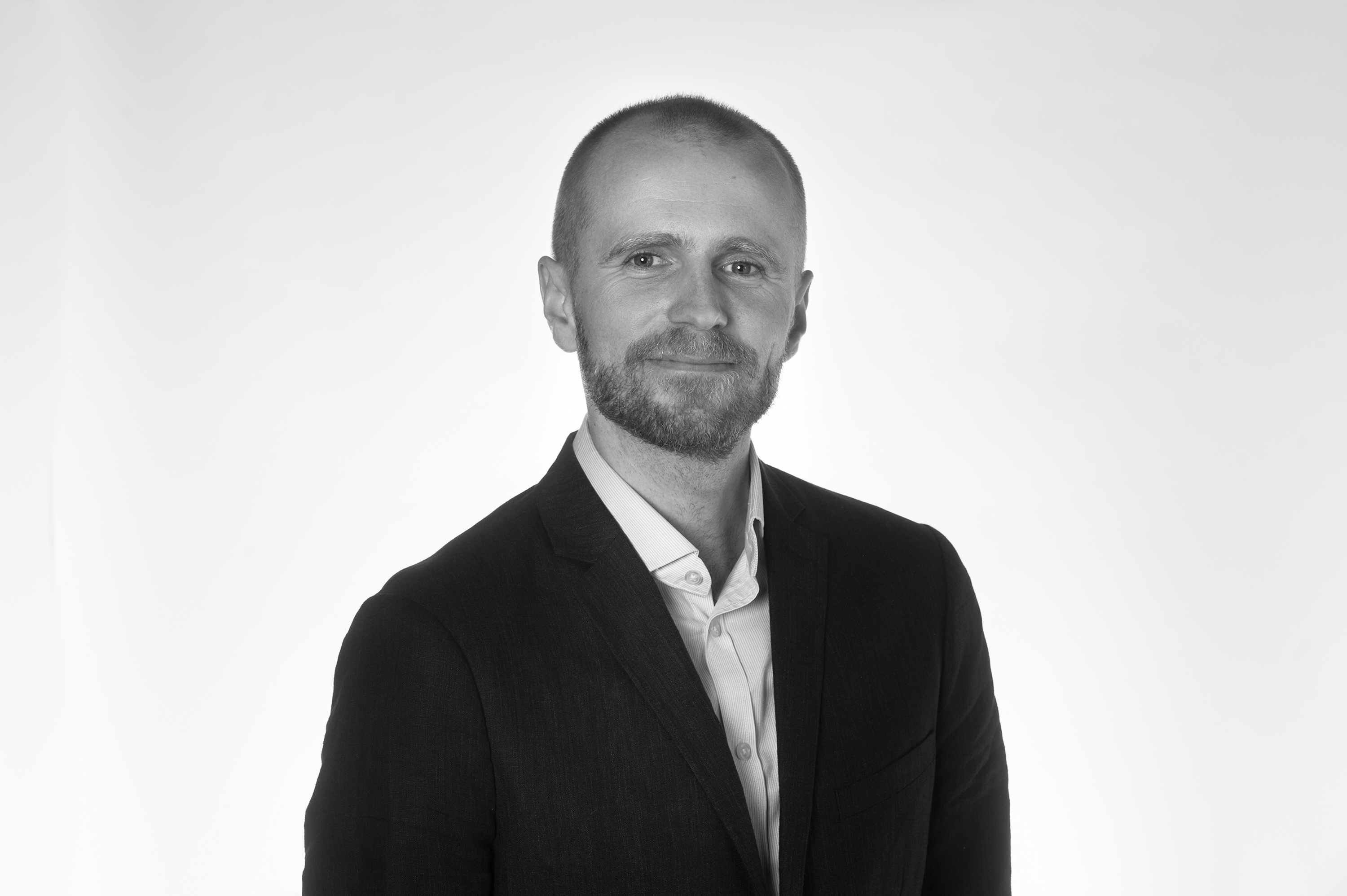 Matt Malinowski, Senior Manager
Matt leads CLASP's impacts modeling efforts, contributes to program design and implementation and adds robust technical, analytical, and policy skills to the P&A team. Matt has over a decade of experience in government energy consulting. He is a recognized technical expert on reducing the energy use of buildings through more efficient electronic products and has interfaced between policymakers, businesses, and environmental groups to advance efficiency. He holds master's and bachelor's degrees in electrical engineering from MIT. When Matt is not focused on energy efficiency, he is out and about with his two sons who thankfully love the outdoors as much as he does.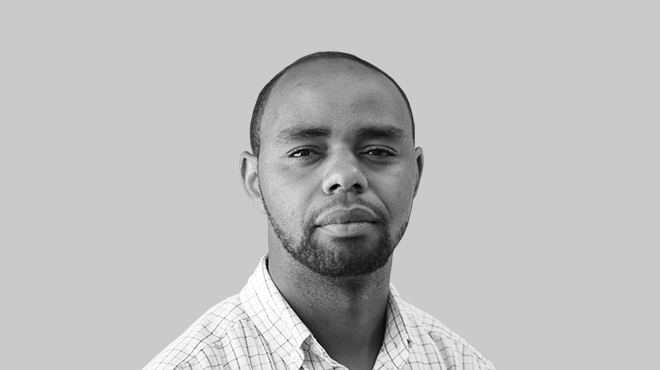 Michael Mwangi Maina, Research Associate, Market Development & Innovation
Michael joins CLASP supporting research under the Clean Energy Access portfolio. He brings over 4 years' experience with research in energy and environment, providing advisory services in both the public and private sector. Prior to joining CLASP, Michael worked at EED Advisory Ltd where he provided insights in energy resource and demand assessments, use of spatial methodologies in energy planning and management, and renewable energy policy planning among others. He holds a BSc. in Environmental Planning and Management from Kenyatta University. Michael enjoys hiking, volunteering in wildlife conservation initiatives and watching nature and history documentaries.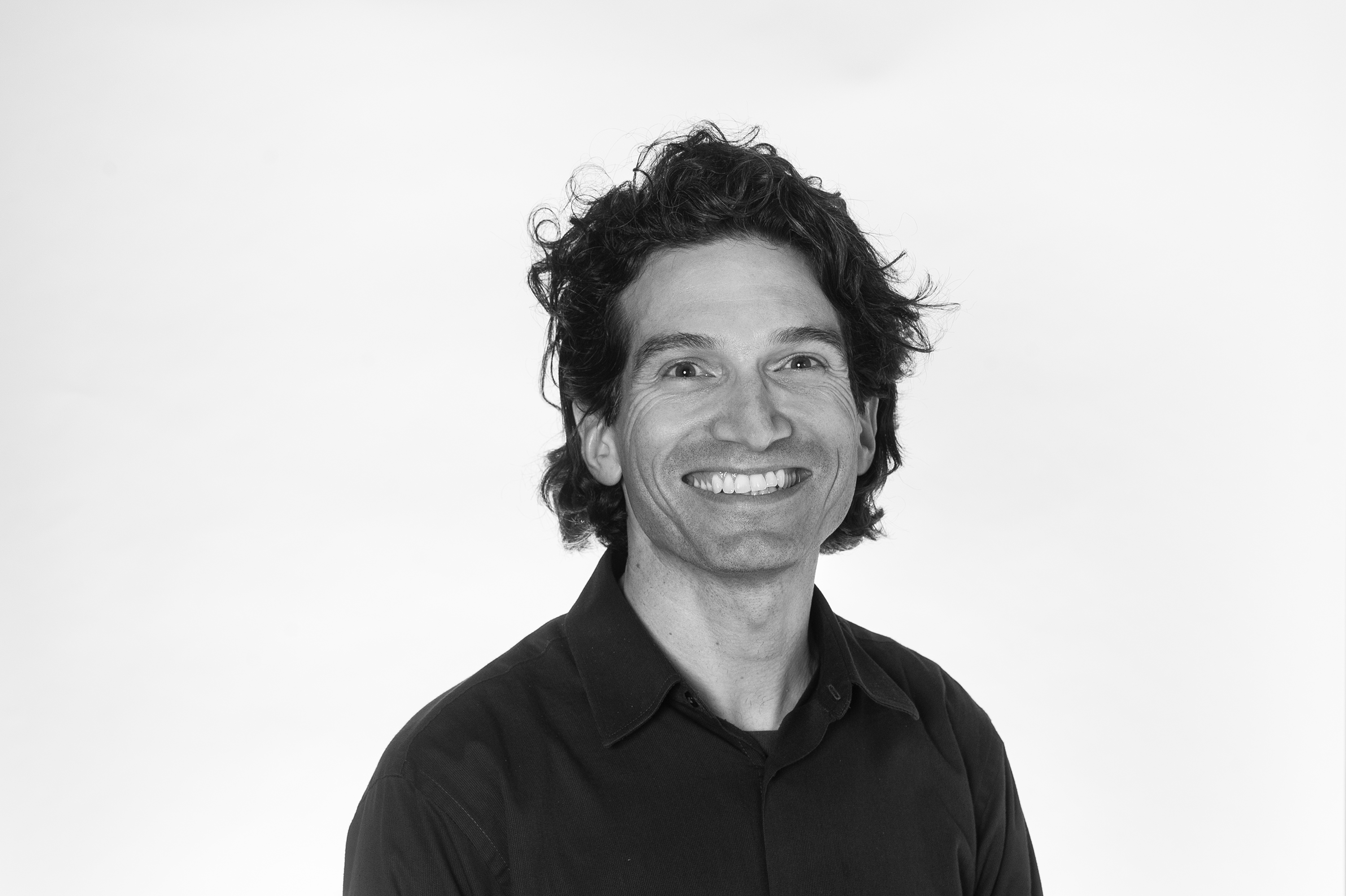 Michael Scholand, Senior Advisor, Europe
Michael works to support governments around the world in the development and implementation of energy-efficiency programs and policies. With over twenty years' experience in energy efficiency, Michael has a bachelors of science in Mechanical Engineering and Environmental Studies and a masters in Civil and Environmental Engineering, both from Tufts University in Massachusetts. In his free time, he enjoys spending time with his kids, biking, playing tennis and ultimate Frisbee, and gradually upgrading his house into an eco-home.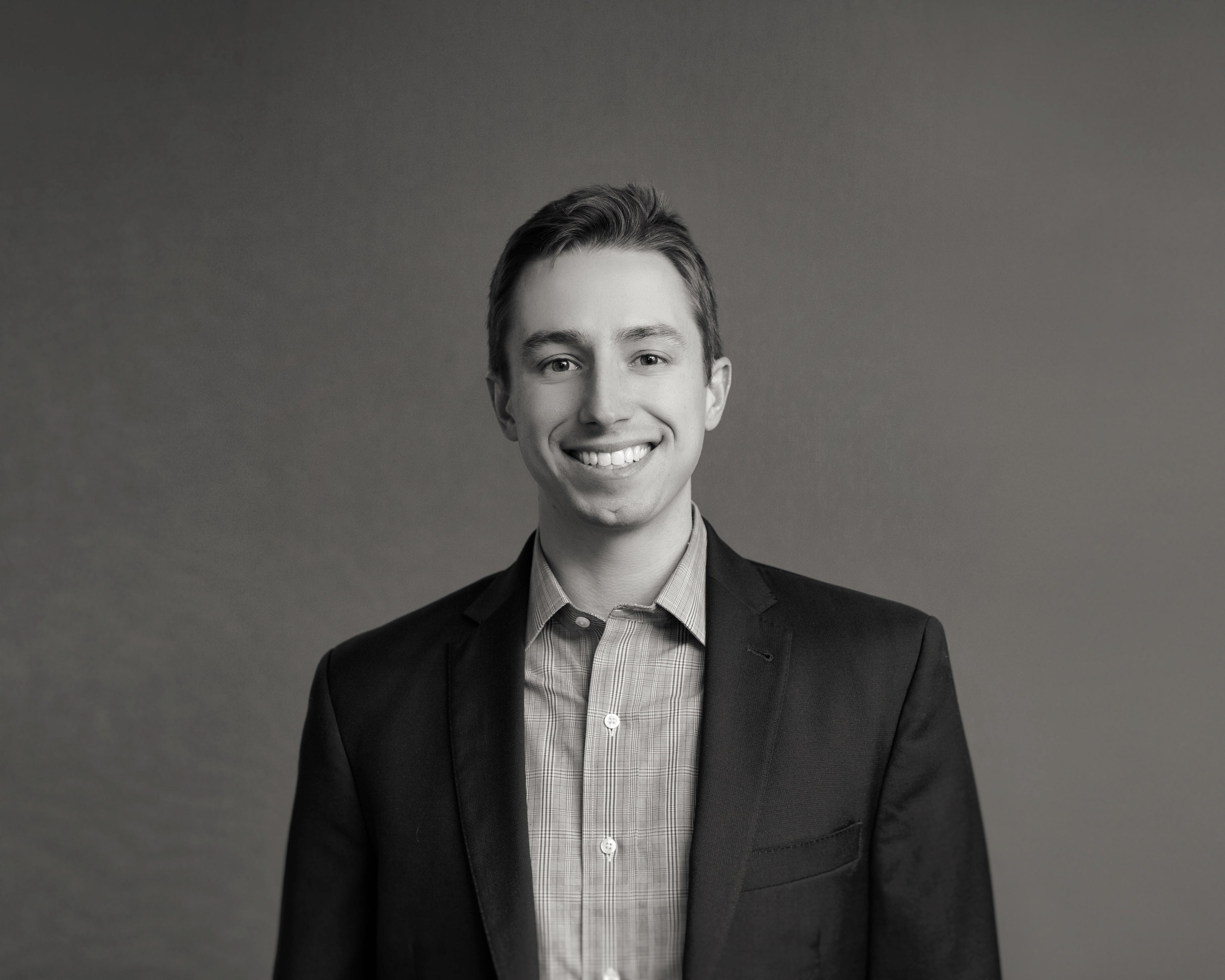 Mike Spiak, Program Consultant
Mike supports CLASP's Market Development & Innovation team, managing off-grid initiatives, such as the Global LEAP Awards, that accelerate the deployment of high-quality, energy efficient appliances. He has ten years of experience designing and implementing strategies and workflow solutions for small organizations. Before joining CLASP in 2014, Mike ran a good governance nonprofit focused on US energy policy and worked with an education organization in Zambia. He lives in Montana with his wife, where he's re-learning how much he missed mountains and snow.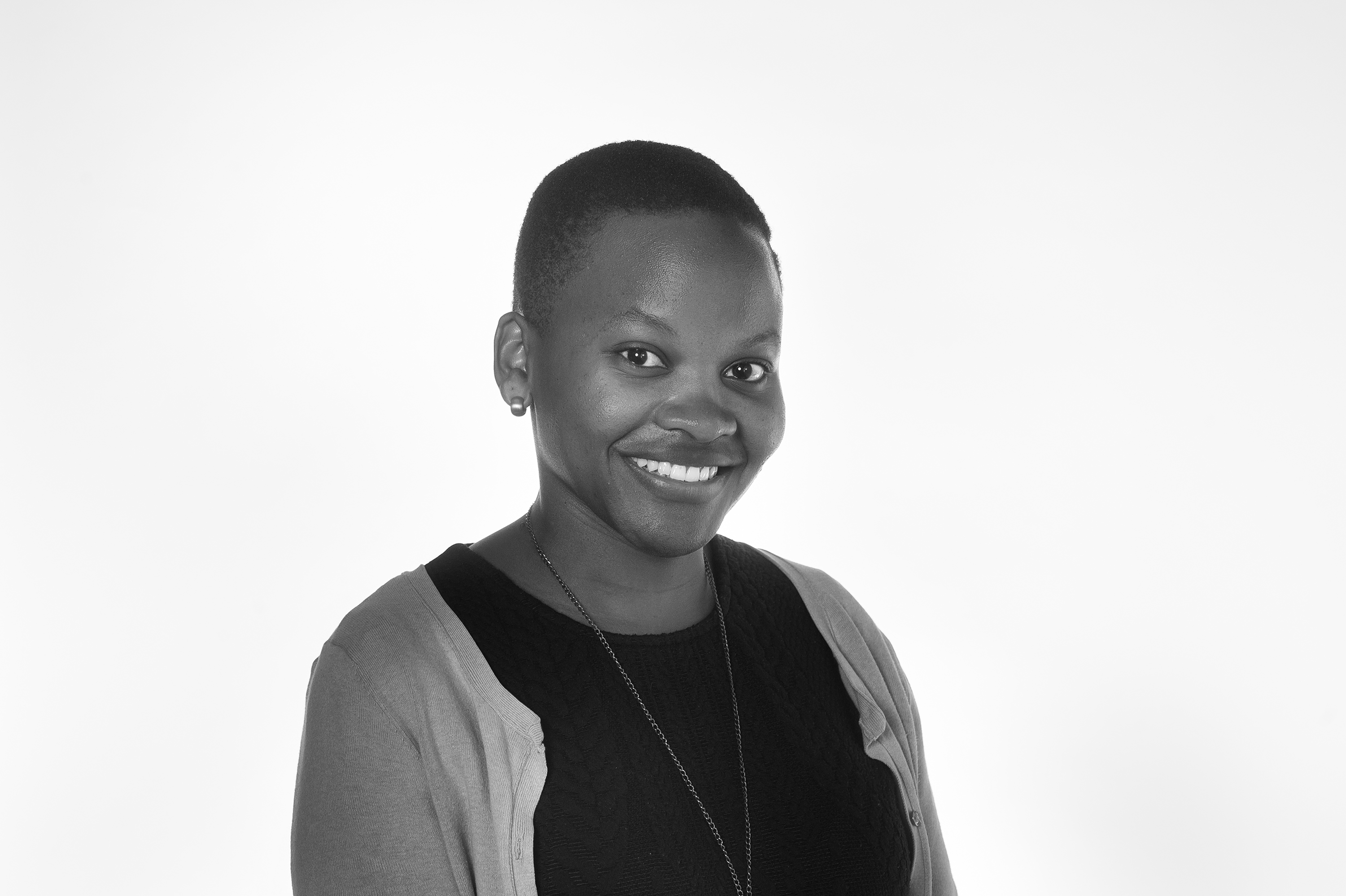 Monica Wambui, Associate, East Africa
Monica supports CLASP's MD&I team, and in particular the Global LEAP Awards. Monica brings experience coordinating the roll out of projects in both telecommunications and energy, as well as implementation of mini-grid solutions in Western Kenya. She's passionate about sustainability and its achievements through renewable energy and women. Monica holds a bachelor's degree in Telecommunications and Information Engineering from Jomo Kenyatta University and is a certified mini-grid/hybrid solar technician with Kenya's Energy Regulatory Commission. During her free time, she loves to read, enjoys plays, and tries to make sense of abstract art.
Neha Dhingra, Program Manager, India
Neha joined CLASP in January 2013 with seven years of experience and expertise in energy efficiency and carrying out policy analysis nationally and internationally. Neha provides technical and programmatic support to CLASP's projects on appliance energy efficiency in India and globally. Prior to joining CLASP, Neha worked with EcoSecurities India for promotion of carbon revenue generation for renewable energy projects. She holds a master's degree in Natural Resources Management from The Energy and Resources Institute (TERI) University, Delhi. She enjoys traveling, reading, and playing badminton.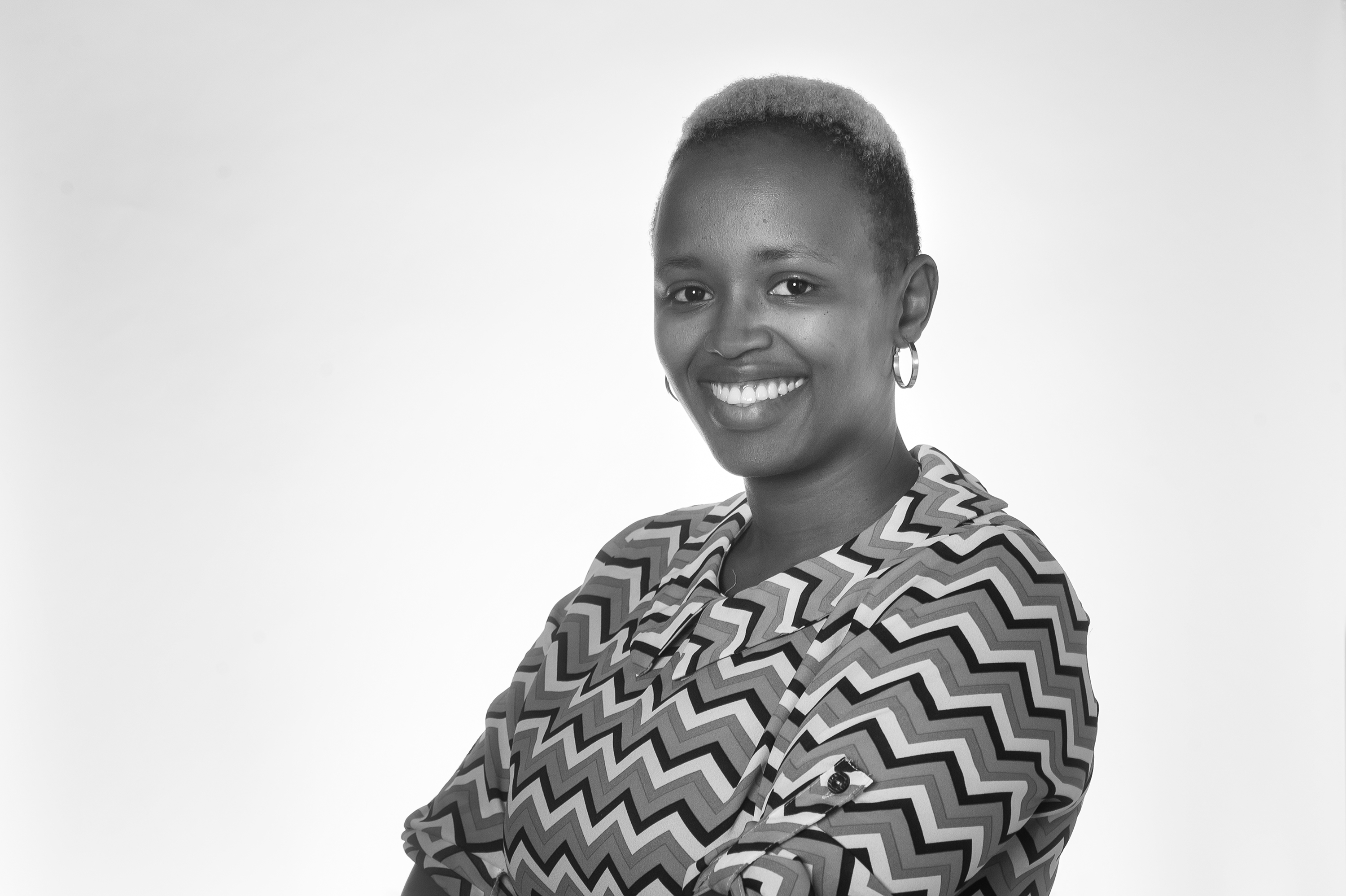 Naomi Wagura, Senior Associate, East Africa
Naomi comes to CLASP with a diverse set of experiences in the East Africa energy access sector. After kickstarting her career designing and installing renewable energy systems in remote parts of Kenya and Tanzania, Naomi moved on to an advisory firm where she conducted energy market research in East Africa. Naomi enjoys spending time with her two boys, attending music concerts, and plans to visit all African countries.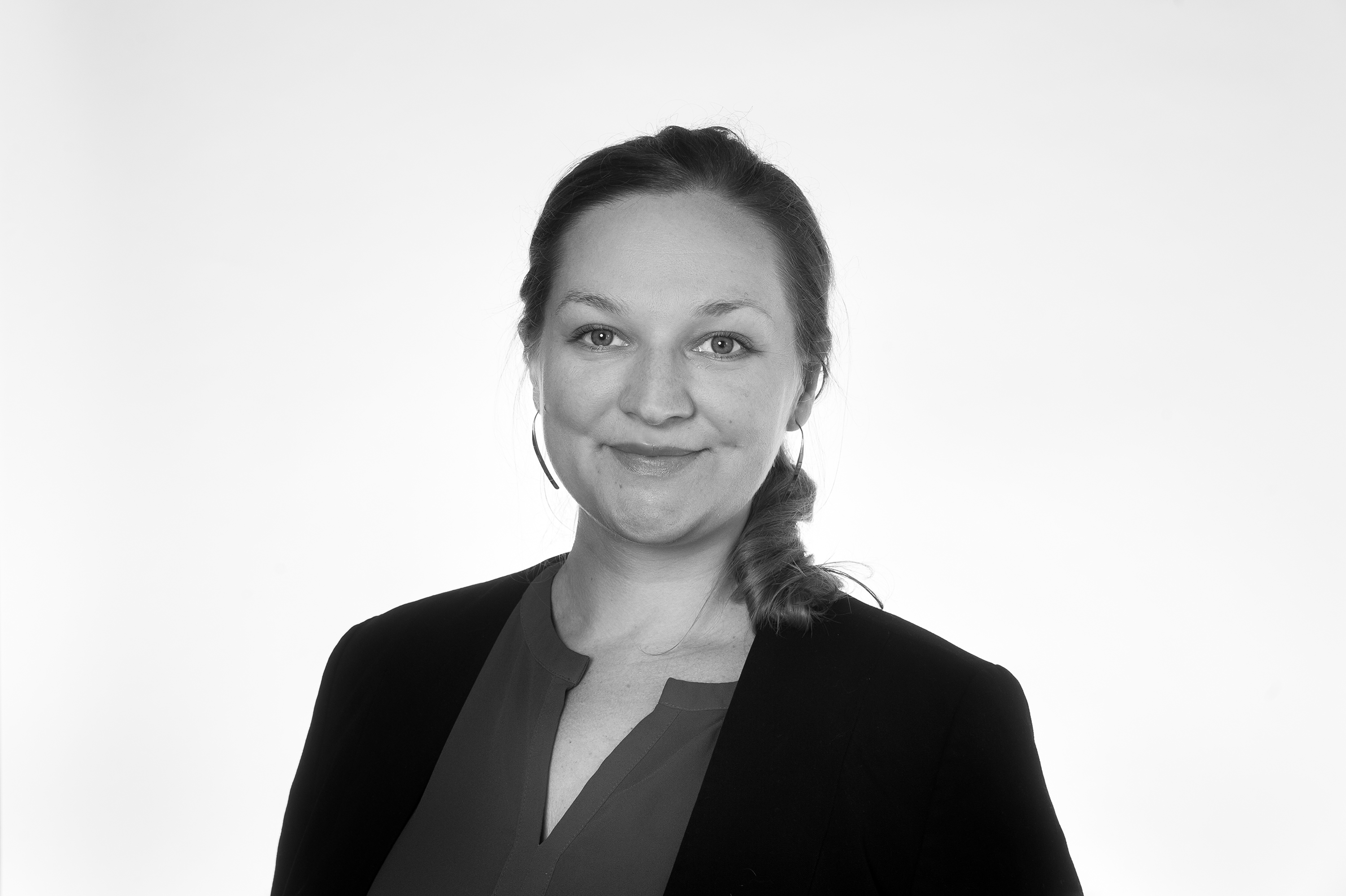 Nicole Kearney, Senior Manager
Nicole Kearney has more than eight years of experience in appliance energy efficiency standards and labeling (S&L) program development, with a specific interest and expertise in compliance policy and implementation. As part of CLASP's Policy & Analysis team, she designs, develops, and implements programmatic activities that improve the energy performance of products and clean cookstoves. Prior to joining CLASP in 2012, Nicole worked on energy efficient product policies for the UK government's Department for Environment, Food and Rural Affairs (Defra). Nicole loves traveling, especially exploring new places and cultures. She also enjoys cooking and runs half marathons every so often.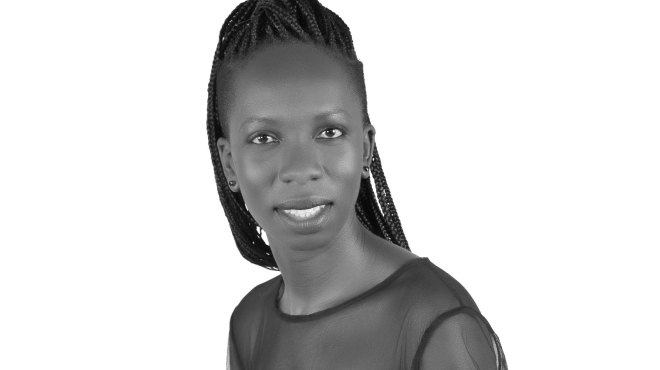 Nyamolo Abagi, Manager, East Africa
Nya brings seven years of experience in Project Management and Operations in the renewable energy sector, having built and supported teams in Kenya, Uganda, and Rwanda focused on increasing access to clean and affordable energy. Abagi joins CLASP from Fenix International, where she held various leadership roles and led Fenix's strategic expansion into Zambia. She has a fondness for the desert from having spent her college years at New Mexico State University, where she studied Electrical Engineering and Mathematics. Abagi challenges herself to run a half marathon every year and is currently reading her way through the world with a personal goal of one new book every month.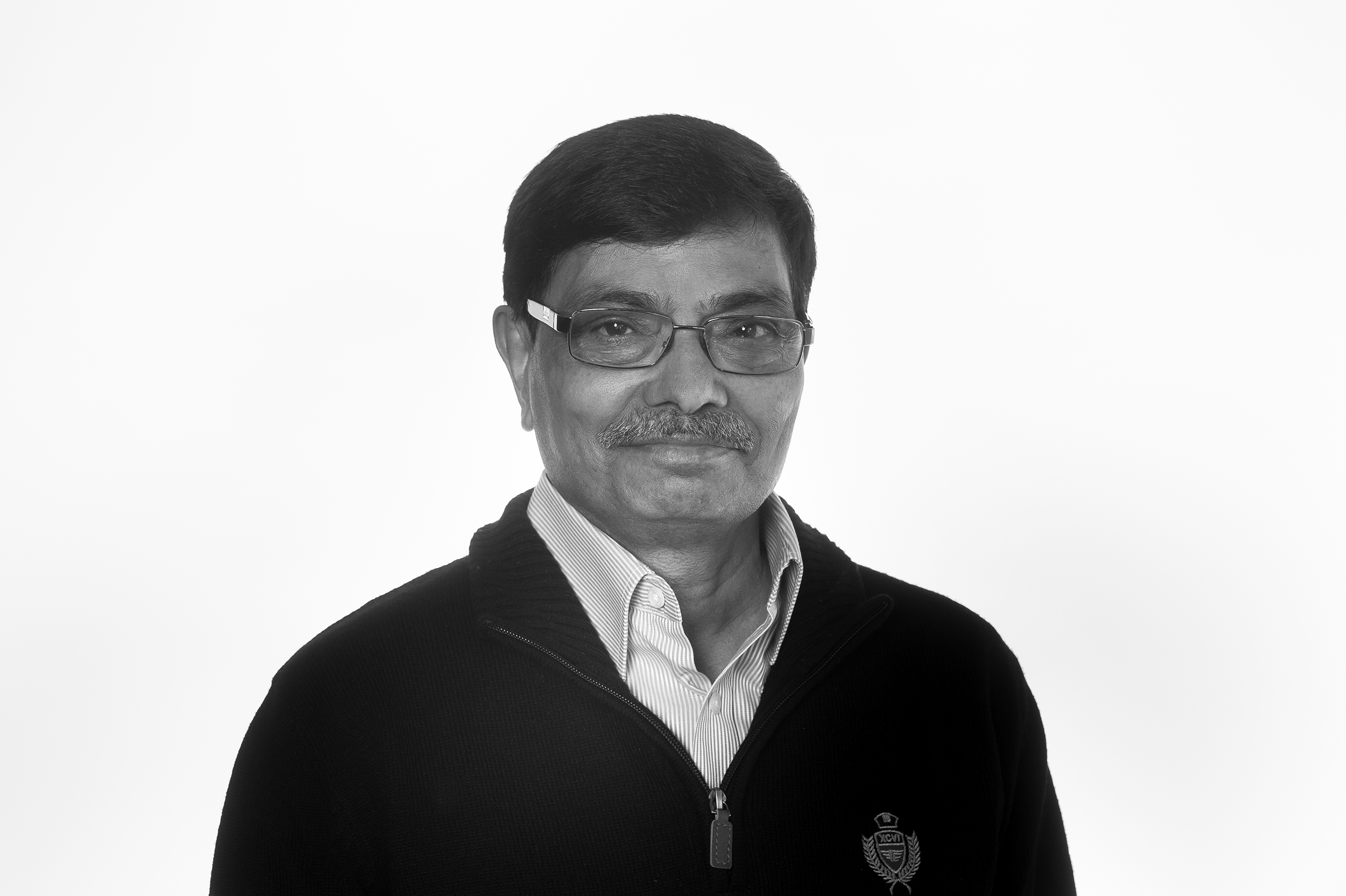 Pradeep K. Mukherjee, Senior Advisor, India
For over thirty years, Mr. P.K. Mukherjee has worked on national and international electro-technology policies and standards. After joining the Bureau of Indian Standards in 1981, he retired in 2009 as Deputy Director General. Since then, Mr. Mukherjee has worked as a Senior Advisor for CLASP India. Some of his work includes drafting national standards on room air conditioners and LED lamps, in addition to energy efficiency standards for industrial boilers and voltage stabilizers.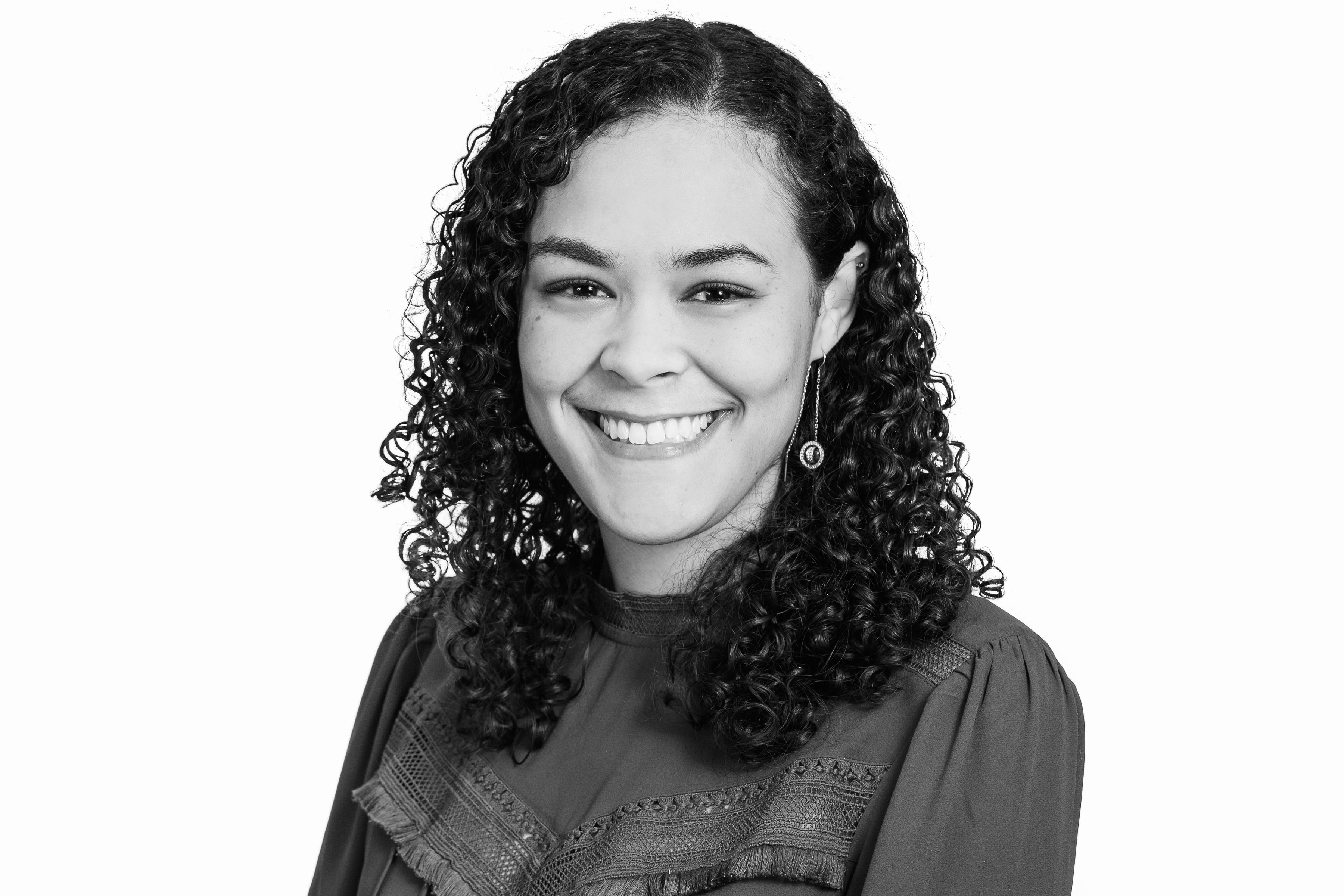 Rebecca Schloemann, Senior Associate
Rebecca is a Senior Associate on the Policy & Analysis team, focused on conducting research in support of cooling and compliance projects and working closely with CLASP's communications team to share and publicize relevant research with media and international partners. Prior to joining CLASP, Rebecca worked at the U.S. Department of Treasury's Office of Energy, Infrastructure & Environment, where she provided research and analysis in support of international energy and climate negotiations and U.S. engagement in multilateral green trust funds. Rebecca received a bachelor's degree in East Asian Studies from Columbia University and earned her master's degree in International Economics and Energy, Resources and Environment from Johns Hopkins University's School of Advanced International Studies. Outside of CLASP, she enjoys drawing, photography, and traveling.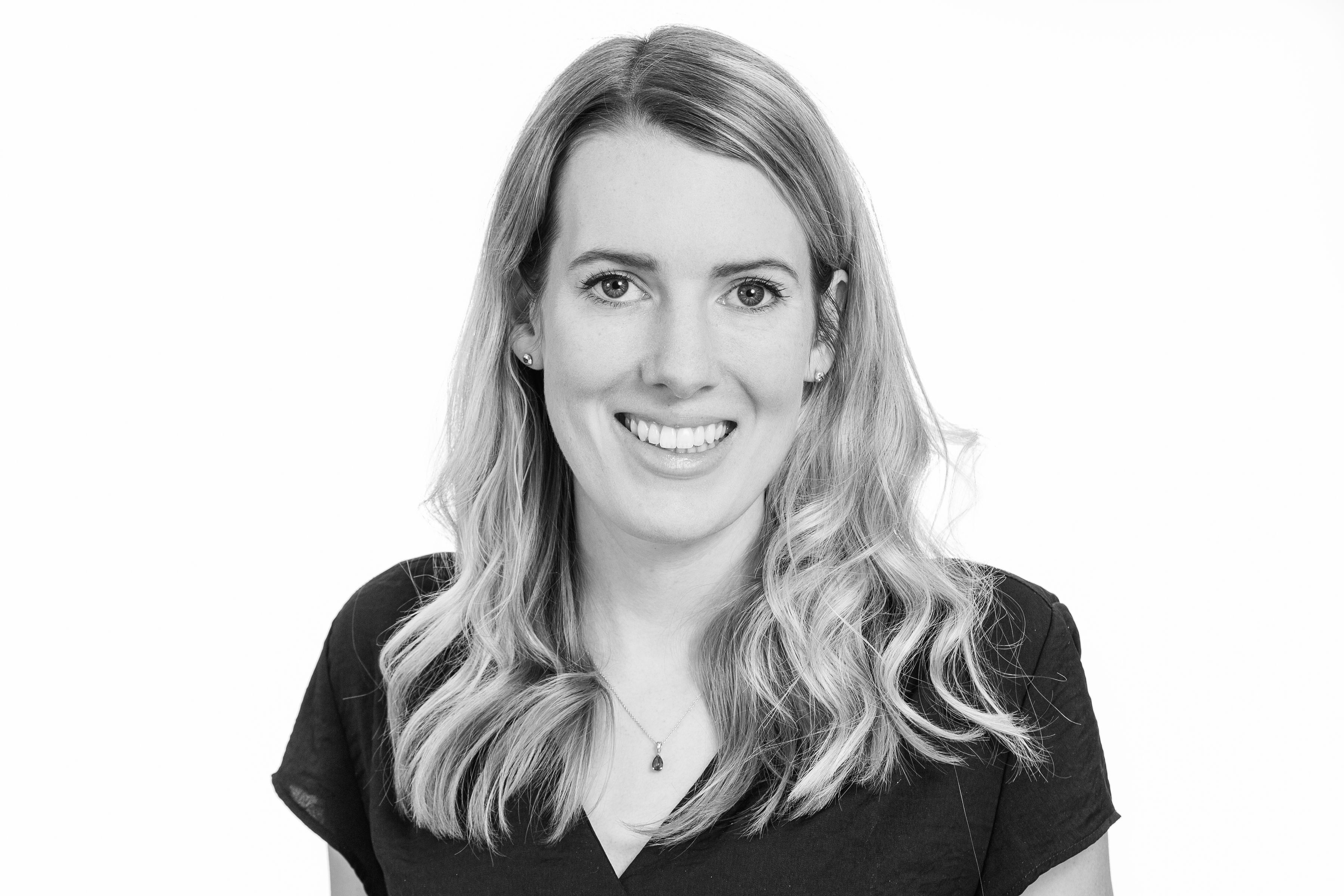 Riley Macdonald, Associate
Riley is a Associate on the Market Development team at CLASP, providing program and operations support. She joins CLASP after working for the German American Chamber of Commerce in Leipzig, Germany, where she was instrumental in helping launch their new programs. Riley holds a bachelor's degree in Global Studies from the University of North Carolina at Chapel Hill, where she also interned for various environmentally focused nonprofits. In her free time, you can probably find her cooking, traveling, or practicing her Portuguese.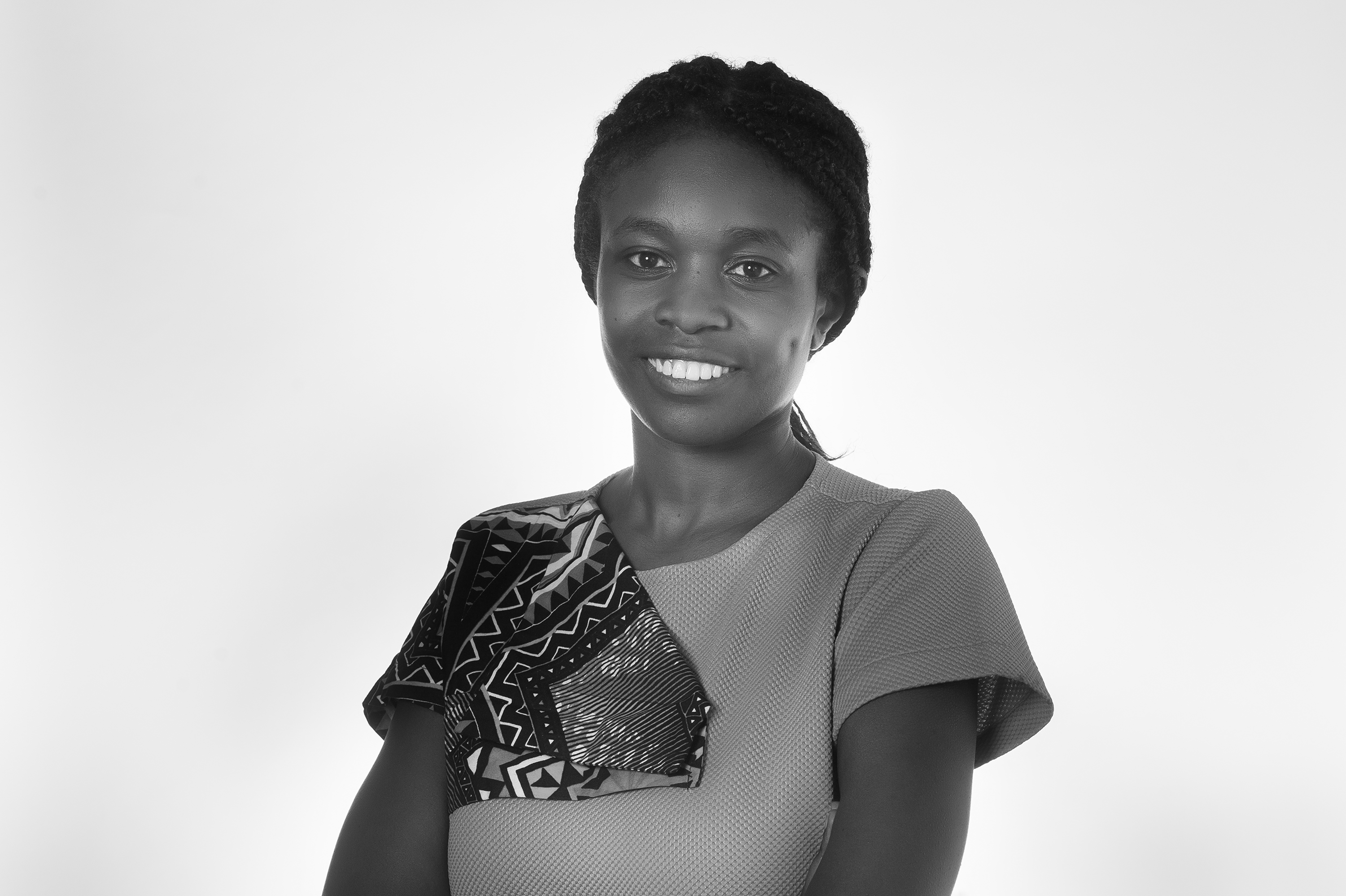 Ruth Kimani, Associate, East Africa
Ruth is an associate with three years of experience in the development sector—with a focus on social work, environment, research, and disaster risk reduction. Ruth's work within two coastal Kenyan counties contributed to the uptake of alternative sustainable approaches in environmental management. Outside of work, she supports empowerment initiatives and has helped co-found two youth organizations. Ruth enjoys the outdoors and is always up for a camping or hiking challenge!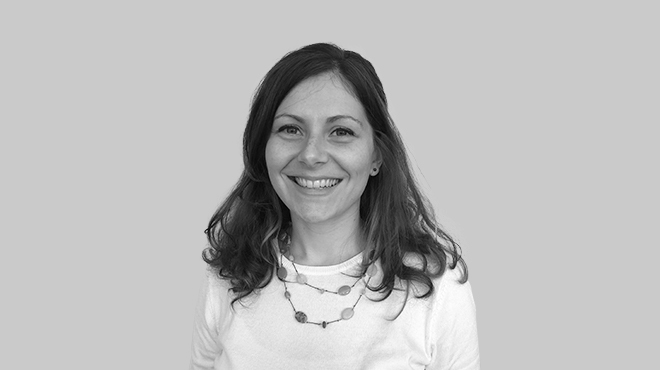 Sara Demartini, Associate
Sara is an Associate on the Policy & Analysis Team, working on the global cooling portfolio, and compliance activities in Southeast Asia and Africa. Sara lived in Bangkok for the past 5 years, working for both ESCAP and later as a Technical Officer for Climate Change of CARE in Thailand. She is originally from Italy, and has a Master's in International Relations and Diplomatic Affairs- Economics and Development Policies and a Post Master's in Human Development and Environment. Sara enjoys spending time outdoors for a run or a walk, and exploring new places. When at home she loves to experiment in the kitchen, especially with desserts.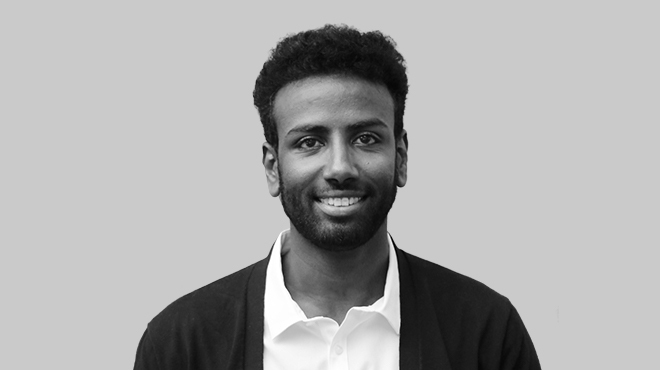 Shakur Ahmed, Intern
Shakur supports VeraSol's communications. Prior to CLASP, he ran a last-mile solar product distribution social enterprise that focused on off-grid communities in the Horn of Africa. Most recently he interned with Gigawatt Global, a utility scale solar PV developer based in Israel where he worked on a distribution model for a CSR project aimed to provide solar kits to off-grid consumers in Burundi. Shakur has a MA in Sustainable International Development with a focus on Environmental Conservation from Brandeis University. In his free time, he likes to play soccer or hike.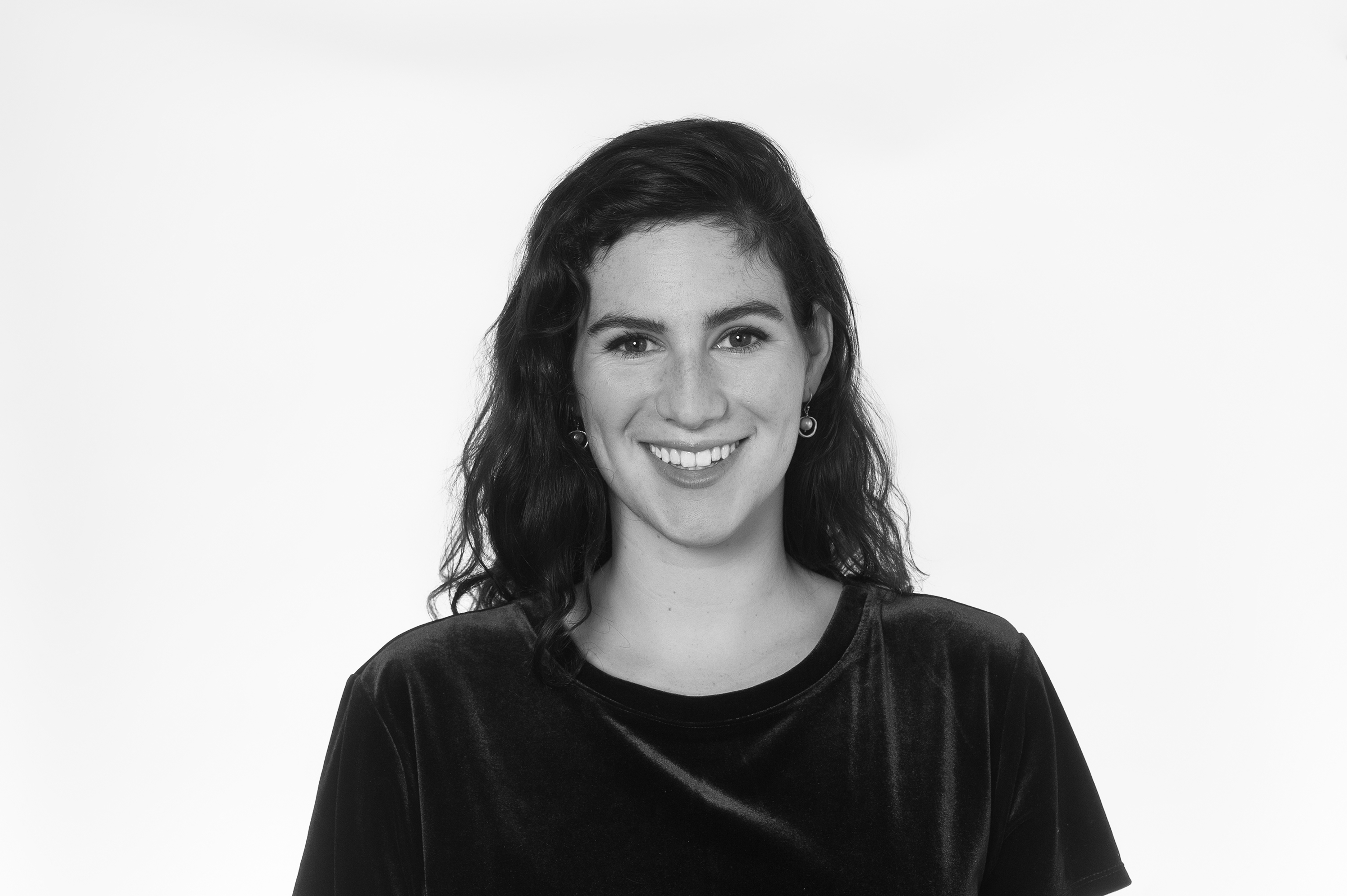 Siena Hacker, Program Coordinator
Siena Hacker is a Coordinator on the Clean Energy Access team at CLASP, collaborating with international partners and stakeholders to increase the integration of sustainable, efficient technology around the world. She holds a bachelor's degree in environment, economics, and politics from Scripps College in Claremont, California. Prior to joining CLASP, Siena worked in a solar startup, a bike coalition, and as a zip line and kayak tour guide. Out of the office, Siena enjoys water coloring, hiking, and going to museums.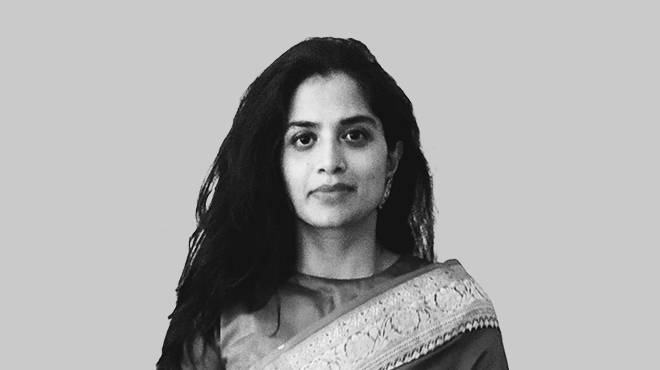 Sushmita Jena, Intern
Sushmita supports CLASP's climate work in Asia and Latin America. She is pursuing her Master's degree at Johns Hopkins University School of Advanced International Studies in sustainable energy policy and de-carbonization of energy use. When not working, Sushmita enjoys hiking, cooking, and baking. She has even climbed Mount Kenya!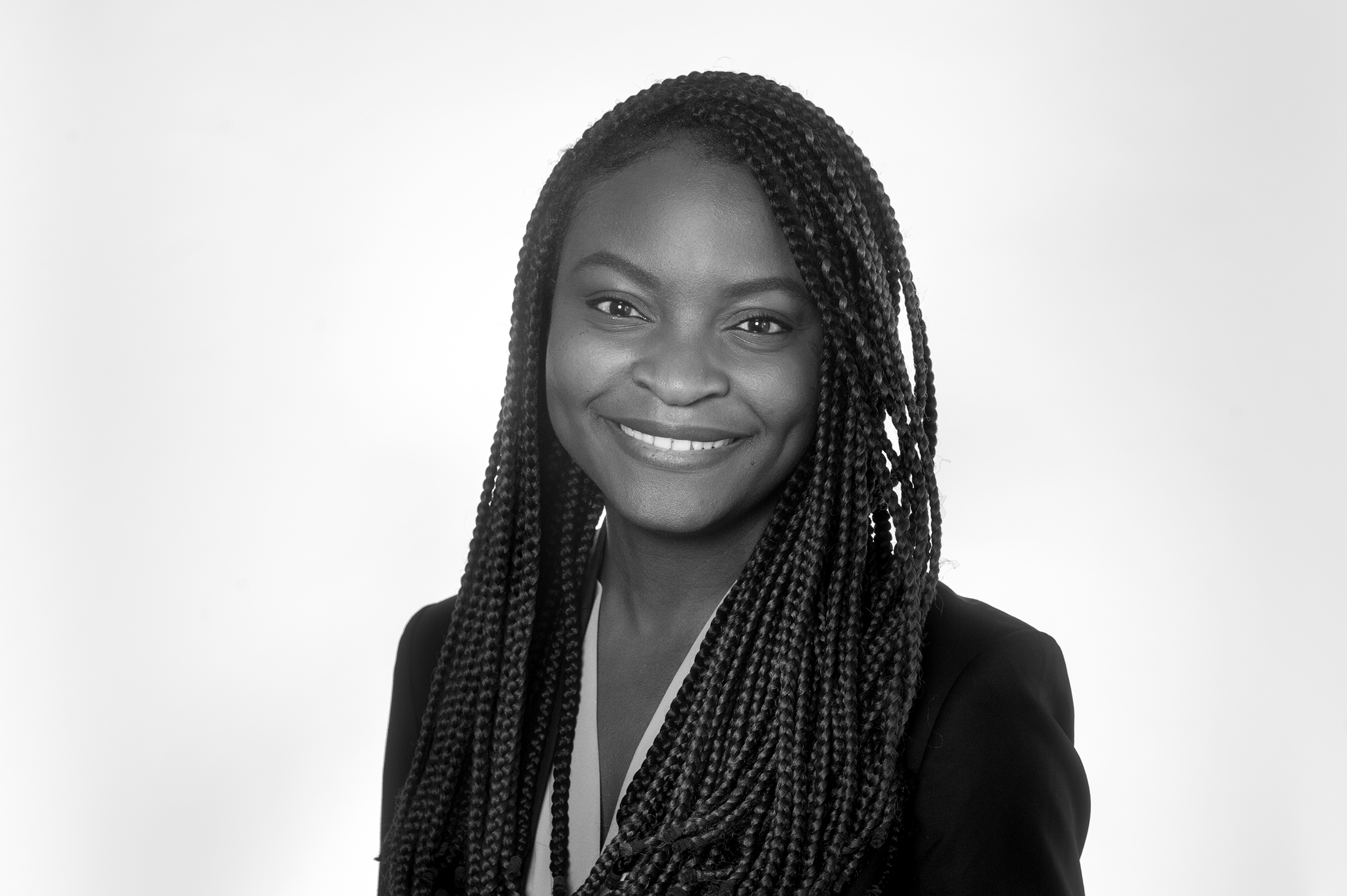 Wendy Hado, Associate
Wendy is an Associate on the Clean Energy Access team focused primarily on off-grid appliance market development. Before joining CLASP, Wendy worked at the District of Columbia Sustainable Energy Utility where she managed the implementation of energy efficiency projects at commercial buildings and provided retail account management of Energy Star appliances throughout the District of Columbia. Wendy holds a bachelor's degree in Anthropology modified with Economics from Dartmouth College and a master's degree in Environmental Health and Science Policy from the George Washington University. Outside of work, she enjoys traveling, painting, and playing soccer and tennis.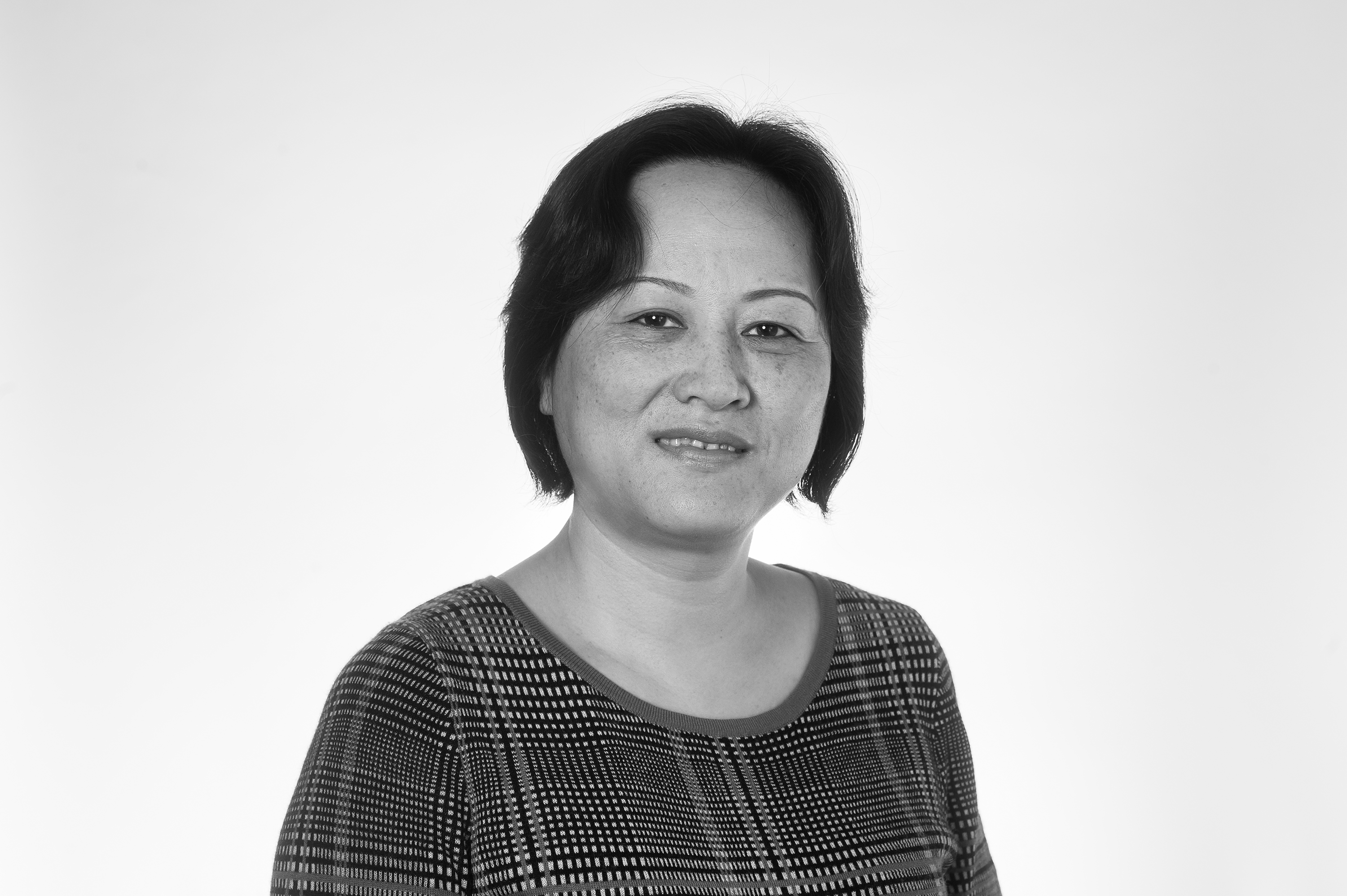 Wendy Wen, Controller
Wendy Wen is the Controller at CLASP and has more than 25 years' experience in business, financial operations, and grant and contract management. Wendy comes to CLASP from the Association of Maternal & Child Health Programs, where she was the Associate Director of Finance & Accounting. In her role, Wendy oversaw financial matters and grant and contract management at the organization. Prior to that, she worked for eight years at the International Life Sciences Institute and ten years in the Chinese government. Wendy holds a bachelor's degree in accounting from Xiangtan Zhigong University in Xiangtan City, Hunan Province, P.R. China. In her free time, she enjoys a glass of wine while listening to her daughter practice piano.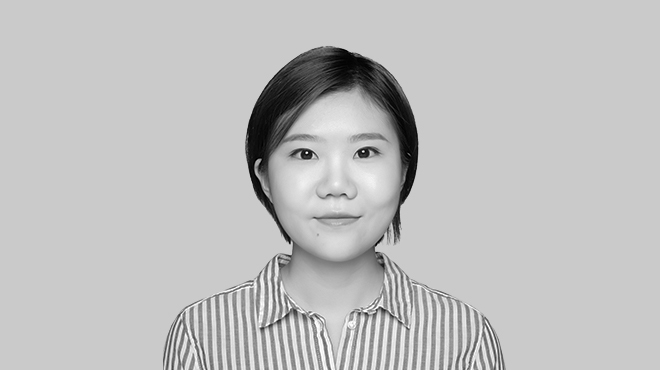 Xinyu Wen, Intern
Xinyu supports CLASP's modeling work. She attended Johns Hopkins University's School of Advanced International Studies where she spent a year each in Bologna, Italy, and DC and received a Master's in International Economics and Environment, Resources, and Energy. Outside of the office, she enjoys stand-up comedy, boxing, and reading.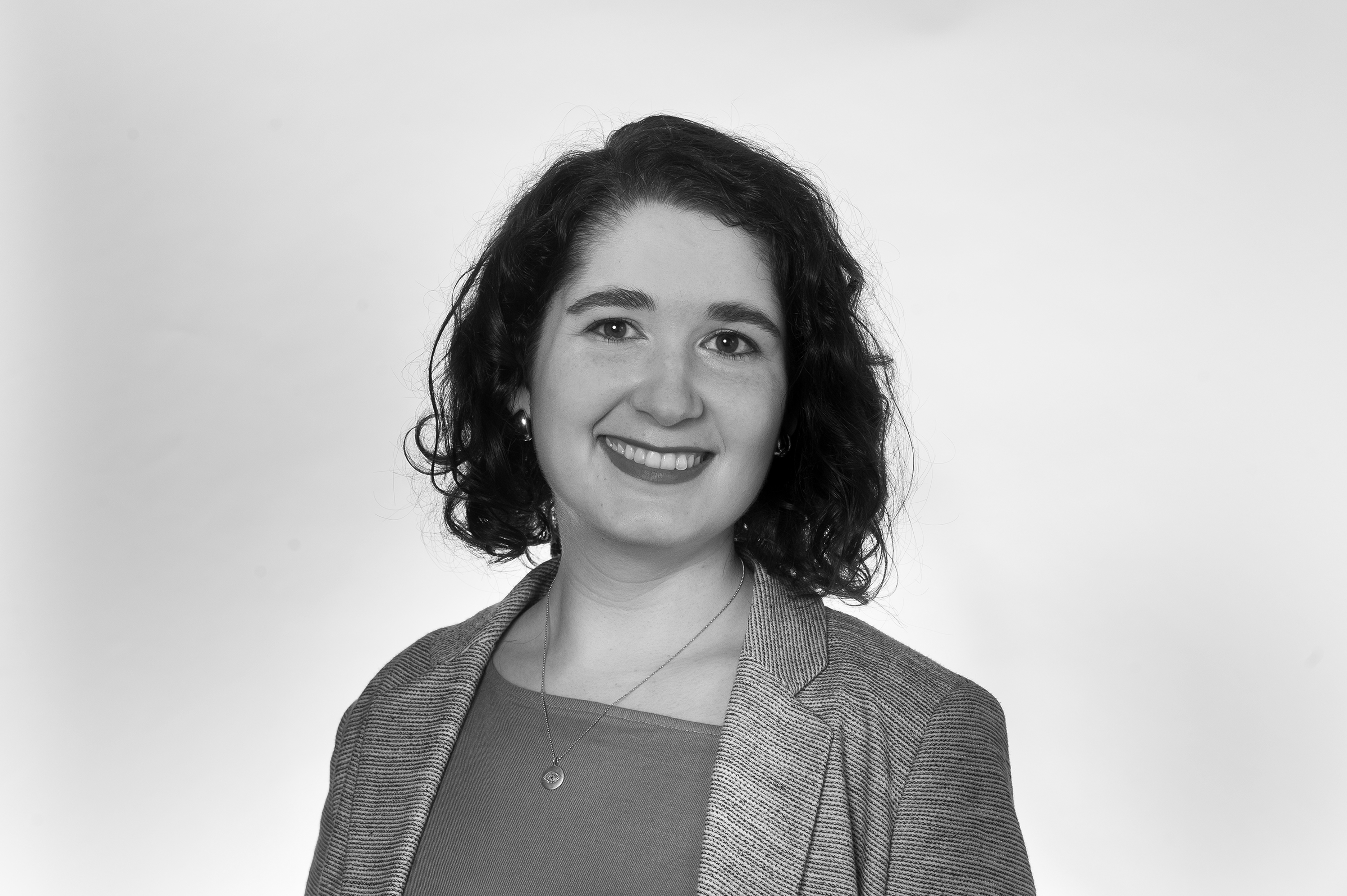 Yasemin Erboy Ruff, Manager
Yasemin is an international sustainable development professional with eight years of experience in clean energy access, focusing primarily on distributed energy solutions for rural and developing country settings. Yasemin currently leads the day-to-day management of the Efficiency for Access Coalition, as well as communications & coordination for the Low Energy Inclusive Appliances program. Prior to joining CLASP, Yasemin managed the Energy Access Practitioner Network, a 2,500 member strong platform that convenes diverse stakeholders working to scale energy access. Yasemin earned her bachelor's degree in environmental science at Columbia University, and gained her master's degree in environmental management at the Yale School of Forestry and Environmental Studies.